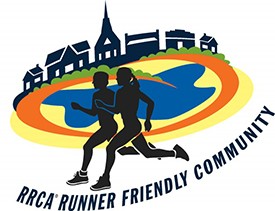 Lakeland, Florida, Detroit, Michigan, and Flint, Michigan selected
Arlington, VA – The Road Runners Club of America (RRCA) is pleased to announce additional Runner Friendly Community® designations for 2014, which include: Lakeland, Florida, Detroit, Michigan, and Flint, Michigan.
These communities have shown that they meet the program's criteria, which includes community infrastructure, community support, and local government support for running. Each community has shown they have an infrastructure that can foster physical activity in a safe environment. They have a proven track record that organizations and businesses work together to promote running as a healthy exercise and sport. With the most important criteria being, there are positive relationships between the running community and local government.
The goal of the RRCA's Runner Friendly Community program is to shine a national spotlight on communities that standout as runner-friendly and provide incentives and ideas for communities to work towards becoming runner friendly communities.  Runner Friendly Communities can also increase the quality of life, improve physical activity for residents, and provide for increased economic impact for the community.
Congratulations to the following RUNNER FRIENDLY COMMUNITIES
LAKELAND, FLORIDA – Lakeland is the largest city along Interstate 4 between Tampa and Orlando with a population of 97,422 as of the 2010 census. It is home to the Publix supermarkets headquarters, one of the largest regional grocery store chains in the country, as well as the city's biggest employer.  Fittingly, the dominant feature in Lakeland is the city's many lakes, including 38 that are named and many others that are not. The centerpiece is Lake Hollingsworth, the city's largest lake, surround by a 2.85-mile multi-use trail. The lake's central location and picturesque atmosphere results in it being used by over 2,000 people a day. Water fountains are frequently located along the city's 20+ miles of pedestrian networks along with community restrooms. There is available parking near pedestrian networks (trail head parking lots), and the city ensures the trails are well lit and well-marked.  Whenever there are issues involving the trails or sidewalks, the city works department is quick to address them. There is also a strategic plan in place to extend the city's trail network.
The City of Lakeland Parks and Recreation Department does a wonderful job of scheduling the venues for local running events. They are easy to work with and give long-standing events priority in scheduling. The Lakeland Runners Club (LRC), who submitted the application, has a great relationship with local police. Lakeland officers are noted as being very accommodating in the permitting process for events and with securing officers to keep events safe.
The LRC is committed to fostering youth running in their community. The club is responsible for bringing Cross Country to Polk County middle schools, which previously had no such program. The LRC established a scholarship program to provide financial assistance to graduating seniors that participated in Cross Country or Track & Field during high school.  The Lakeland Runners Club's Kids Running Program has been a huge success and averages 50-75 children per week during the course of the year serving children between the ages of 5-12. The program director, Grace Owen, was recently named the Outstanding Youth Program Director of the Year by the RRCA.
The Lakeland running community has grown by leaps and bounds over the past few years, largely due to the efforts of the Lakeland Runners Club and FITniche, the local run specialty store.  Both have contributed greatly to the local community by put running in the forefront and making it something that residents want to do. In 2010, the membership of the LRC was between 200-250 members. Now their membership stands between 600-650 and the average age is getting younger. The LRC's hope is to create a running community that continues to replenish itself and continues to promote a healthy and active lifestyle for Lakeland residents.
"Over many years of implementation and coordination with the Polk County Transportation Planning Organization, Lakeland's local pedestrian system is built on the concept of the 5 "E's" of Education, Engineering, Encouragement, Enforcement, and Evaluation," said R. Howard Wiggs, Lakeland's Mayor. "The City of Lakeland has demonstrated it has a positive relationship with the running community by meeting all the criteria established by theRoad Runners Club of America."
Community leaders providing support and letters of recommendation include: Howard Wiggs, Mayor of Lakeland; Richard Perez, City Planner for Lakeland; Rich Wills, FITniche owner; Hans Lehman, Lieutenant Lakeland Police Department; Chris McArthur, General Manager Black and Brew Coffee House; Mitchell Harvey, Owner Mitchell's Coffee House.
DETROIT, MICHIGAN – Detroit is the eighteenth largest city in the U.S. as of the 2010 census, with a population of over 700,000 within the city limits and close to 5.2 million people in the greater metro area. The presence of automotive giants Ford, General Motors, Dodge, and Chrysler made Detroit a major manufacturing hub for much of the 20th century. However, the recent financial struggles of these companies have reverberated to the city and its residents. As Detroit works to emerge from difficult economic circumstances, many of the strategies, partnerships, and innovative ideas it is employing can be seen in what makes it a Runner Friendly Community.  Detroit is America's great comeback story, a city on the upturn.
One of the best places to run in Detroit is the Riverfront Pathway. Located on the Detroit River at the heart of the city, the Riverfront Pathway currently includes over 4-miles of lit pathway with plans to extend to 5.5 miles by 2016. Beginning in 2003, a substantial portion of the Dequindre Cut, an old Grand Trunk Western Railroad Line, was converted into a green pathway, ideal for running and cycling. Additionally, Belle Isle, a 900-acre park located in the middle of the Detroit River has over 6-miles of roadway that includes a pedestrian and bike lane. Clean Downtown, a Downtown Detroit Partnership program, provides litter and graffiti control, the continuous cleaning and sweeping of 39 miles of sidewalk, landscapes maintenance of parks and green space covering the equivalent of 15 football fields, and supports events, which attract millions of people to downtown.
Area businesses, such as Fifth Third Bank and runDetroit, the local run specialty store, sponsors races and allow local running clubs to use their facilities or offer discounts on purchases. The Detroit Free Press, the region's main newspaper, sponsors the city's 37-year-old marathon in conjunction with Talmer Bank. The Detroit Free Press Marathon boasts over 20,000 participants, making it one of the larger marathons in the Midwest. The Free Press also covers major running events, such as the 10,000-participant St. Patrick's Day Parade Corktown Race.  Other events are covered by a variety of regional running publications including Michigan Runner.
The Motor City Striders, an RRCA member club, has been in existence for over 56 years along with the 30 year old Downtown Runners and Walkers, who submitted the application. Despite some harsh winters, there are running events held in the city year round. The city's leadership is good about issuing permits for events that have proof of insurance along with a well thought out course plan. The police department recognizes the importance of running events and is more than happy to provide patrol support during races. Downtown Detroit is blanketed with security provided by the pooled resources of Project Lighthouse, a public-private partnership involving Homeland Security, the Coast Guard, FBI, Customs and Border Patrol, state, county and city police departments, and private security companies.
"Detroit running is branded with an urban experience like no other city," said Khalil Mogassabi, head of the Urban Design & Sustainability Initiatives for the City of Detroit. "The beginning of any race event in Detroit is made warm and welcoming with the cheering crowds and encouragement from residents and volunteers. Runners who come to Detroit will cherish their experience and want to come back again and again."
Community leaders providing support and letters of recommendation include: Khalil Mogassabi, head of Urban Design & Sustainability Initiatives for the City of Detroit; Dave Beachnau, Executive Director of the Detroit Sports Commission; Jack C. Riley, Senior Vice President and Marketing Director for Fifth Third Bank; Doug Kurtis, Vice President of the Downtown Runners and Walkers; and Justin Craig, co-owner of runDetroit, a running specialty retailer,
FLINT, MICHIGAN – Located along the Flint River, sixty-six miles northwest of Detroit, Flint has a population of 102,434, as of the 2010 census, making it the seventh largest city in Michigan.Flint and Detroit are not only geographically close, but the cities also share a similar recent economic history. Once a powerful center of automotive manufacturing, Flint and its residents have been greatly affected by the industry's struggles. While recovery from this hardship has come in fits and starts, some of the most innovative and creative policies, including infrastructure development, are what makes Flint a Runner Friendly Community.
Over the last few years the City of Flint has installed designated bike lanes and multi-use paths along many of its downtown thruways and along the Flint River corridor, providing runners and walkers safe infrastructure to maintain a healthy lifestyle. Recently, the City of Flint developed and adopted a comprehensive plan, the Master Plan for a Sustainable Flint. The plan includes additional trail networks and sidewalk developments that will incorporate best-practice design guidelines to ensure residents are provided with a safe and convenient running and walking infrastructure. Development for two new multi-use trails identified in the plan is already underway, the Grand Traverse Greenway and the Genesee Valley Trail. These trails connect into the regional trail network. The city is in the process of developing a Complete Streets ordinance to further enhance the city's walking, running, and biking infrastructure. Adherence to the plan's commitment can be seen in increased lighting and emergency call boxes along pedestrian paths, traffic signals geared towards pedestrians, more pedestrian signage, and improved cross walks.
The Riverbend Striders running club has been providing Flint area runners and walkers a year-round schedule of events for over 45 years.  The club along with the Crim Fitness Foundation submitted the application. The local running community hosts 23 running and walking events each year. The Crim Fitness Foundation hosts 10 of these events including the beloved annual HealthPlus Crim Festival of Races, which provides participants of all ages and abilities the opportunity to run or walk. The festival is looked upon as one of Flint's greatest annual events, consisting of nearly 16,000 participants, 3,000 volunteers, and 50,000 spectators for the Teddy Bear Trot, Michigan Mile, 5k, 8k, and 10 mile courses. To make this happen, the Crim partners with city officials, churches, universities, parks, and local businesses. Toprovide residentswith additional running and walking opportunities throughout the year, the Crim hosts the popular adult training program, boasting over 1,000 participants annually, the grassroots race series, and the CrimFit youth program.
The local broadcasting stations are very supportive of running events, training programs, and other health and wellness initiatives throughout Flint. Many of the broadcasting stations and media outlets are sponsors of Crim events and provide in-kind services, such as public service announcements, event coverage, event promotion, and graphic design.
"We are all in," said Dayne Walling, City of Flint Mayor. "Increasing awareness of our running culture and infrastructure in Flint means better health outcomes, more community programming, events, and greater use of our infrastructure for running, walking, and biking. Through meaningful collaboration, Flint and its community partners can ensure all residents have a welcoming place to run, walk, and play."
Community leaders providing support and letters of recommendation include: Dayne Walling, Mayor of the City of Flint; Mark Bauman, Owner of Bauman's Running and Walking Shop; Curtis Thompson, Owner, Complete Runner; and John and Anne Gault, Co-Owners, Gault Race Management.
About RRCA
Founded in 1958, the Road Runners Club of America is the oldest and largest national association of running clubs, running events and runners dedicated to promoting running as a competitive sport and as healthy exercise.  The mission of the RRCA is to promote the sport of running through the development and growth of running clubs and running events throughout the country.  The RRCA supports the common interests of runners of all abilities during all stages of life by providing education and leadership opportunities along with programs and services that benefit all runners. Learn more at www.RRCA.org