Renegade Racing Takes On Catalina Island Triathlon: Adds Duathlon and 5K Run Options
September 1, 2015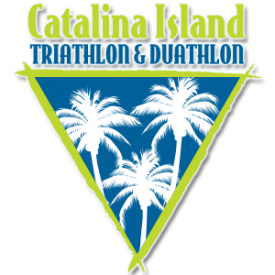 Renegade Racing, a premier running, triathlon & adventure sports production company in Southern California, is teaming up with the Catalina Island Chamber of Commerce and Visitors Bureau to produce the 28th Annual Catalina Island Triathlon on November 7th. Adding to the race options, Renegade is offering a new Duathlon and a 5K Run/Walk.
"The wonderful thing about the Catalina Island Triathlon is that it's accessible, both in terms of competitive offerings, and location – just an hour by boat, or 15 minutes by helicopter from the Southern California mainland. For runners entering their first 5k, to seasoned Triathletes, the opportunity to compete in one of the most beautiful destinations in California is unmatched," said Jim Luttjohann, President & Chief Executive Officer, Catalina Island Chamber of Commerce and Visitors Bureau.
Renegade's Race Director Jonathan Pauley, is excited to take over management of the triathlon, having worked on Catalina Island many times for various endurance events. "We are thrilled to be the race management company for the Catalina Island Triathlon. Coupling more than decade of experience in managing triathlon and running events with our love for Catalina Island, we aim to deliver the best Catalina Island Triathlon yet," Pauley said. "Our goal is to offer the same triathlon that participants know and love and expand to athletes who want a duathlon or run/walk option."
Event Details: 
Saturday, Nov 7, 2015
Triathlon Start: 9:00 AM
Duathlon/Run Start: 9:15 AM
Catalina Island Avalon, CA 90704
Triathlon
Swim ½ mile | Bike- 17K | Run- 3.1 miles
Duathlon
Run- 3.1 miles | Bike- 17K | Run- 3.1 miles
Run/Walk
3.1 miles
Cost: $28-$140
Description: Swim it. Bike it. Run it. Tri it! Experience the beauty of Catalina Island and the City of Avalon with the perfect end of the season triathlon and duathlon. While others tri at the Catalina Triathlon, why not join in the fun and participate in the perfect 5K run/walk! Come for the weekend or for the day and experience all that Catalina has to offer.
To register or for information on travel and lodging visit: CatalinaIslandTriathlon.com or www.CatalinaChamber.com
About Renegade Racing:
Renegade Racing produces running, triathlon and adventure sports events throughout Southern California.  www.renegaderaceseries.com
About Catalina Island Chamber of Commerce and Visitors Bureau
The Catalina Island Chamber of Commerce is a private, non-profit organization that promotes and markets Catalina Island as a year-round island resort destination. The Chamber accomplishes its mission in a number of ways, including producing events that attract visitors to Catalina Island. www.catalinachamber.com