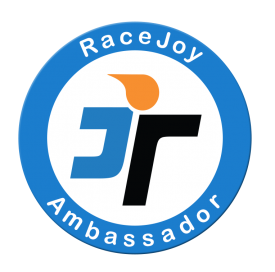 Changing the Race Experience Through Shared Experiences
August 11, 2015 –– Moorestown, NJ –– RunSignUp is pleased to announce RaceJoy's Brand Ambassador program. RaceJoy is the leading GPS Tracking mobile application specifically designed for participants and spectators of running, cycling and triathlon races. RaceJoy's core features deliver an interactive race day experience with advanced live course tracking via phone GPS, GPS-based performance alerts, and cheer sending. RaceJoy's Brand Ambassador Program is designed to embrace RaceJoy's loyal users in order to receive valuable insights for improvements and new features and to help raise market awareness and adoption of the application.
"RaceJoy's innovative technologies have been designed with the race participant and spectator in mind. The RaceJoy Brand Ambassador Program will enable us to have closer interaction with power users of RaceJoy who will help showcase how RaceJoy works by their sharing personal experiences.  In addition, these valuable relationships with our loyal users will help us to gain insights and feedback on key features so that we can continue to deliver what matters most to participants and spectators of road race events." said Bob Bickel, the founder of RunSignUp.
RaceJoy will partner with users who range from preparing for their first race to those who have been participating in running and cycling events for many years. The Brand Ambassadors will act as RaceJoy's champions and will raise market awareness for RaceJoy through blogs, social media posts, running clubs and at race events across the country. Brand Ambassadors will receive growing perks based on the level of interaction and activity geared toward RaceJoy.  All interested applicants should visit the official RaceJoy Brand Ambassador page.
About RaceJoy
RaceJoy, a RunSignUp product, is changing the race experience through advanced mobile technologies specifically for running, cycling and triathlon race events. RaceJoy is designed to provide real-time, interactive information and connection for participants and spectators on race day.  RaceJoy offers new, innovative features such as live GPS tracking, GPS-based progress alerts, audio cheer sending, NearMe proximity alerts, MeetUp mapping, immediate results  and delivering of official race timing alerts. With an emphasis on quality, RaceJoy was built upon native mobile technology for an authentic, interactive mobile experience. For more information about RaceJoy, visit www.racejoy.com.
###