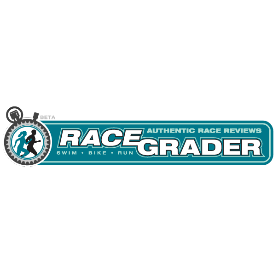 RaceGrader, a Southern California-based resource for endurance athletes and fitness enthusiasts, has partnered with RunSignUp to offer races utilizing their services improved access to Registration Services. RaceGrader connects athletes and races through a Race Calendar, race reviews to provide real expectations for races, and promotional tools to help races reach their target runners.
Partnering with RunSignUp provides RaceGrader with added value for the races working with them, while providing races RaceGrader promotional options at no additional cost. Races who opt to use RunSignUp through RaceGrader have full access to RunSignUp's robust system, including:
Participant Management options
Detailed and summary reporting
RaceJoy GPS Tracking
Integrated Email Marketing
Donations & Fundraising Platform
Volunteer System
Results hosting
All races on RunSignUp can utilize each of the above services, along powerful options to help races promote their events and enhance the race day experience.
Additionally, a race using RunSignUp through a relationship with RaceGrader has RaceGrader Promotion features made available to them as well. These can include:
Email Blasts: Races are featured in targeted email blasts
Display Advertising: Free placement of display advertising on RaceGrader.com and RaceShed.com
RaceShed Listing: Discount offers listed on an affiliate site for runners seeking their next event
RaceShed Friday Email Blasts: A weekly community email with featured deals
Featured Race Placement: Top-of-the-list placement in the "Find A Race" function of the race calendar
Social Media: Mentions and promotions on social media pages with over 15K combined followers
Street Team Exposure: Promotion at race expos via any provided marketing materials.
RunSignUp's Partner Program allows RaceGrader to receive a small portion of transaction processing fees, enabling them to offer these promotional tools to races without any additional cost to the race. You can find more information on the combined RaceGrader-RunSignUp offering here: http://racegrader.com/racegrader-registration/
About RaceGrader
RaceGrader is designed to be the "go to" resource for the Southern California race enthusiast by providing: 1) The most complete and easy-to-navigate race calendar for events in Southern California, 2) To provide a platform for race participants to write authentic reviews about their experience to help fellow competitors be better prepared for their next event, 3) To provide exclusive discount offers to the community to help make races more affordable, and 4) To develop a community of like-minded fitness enthusiasts in Southern California and initiate an open exchange of ideas through a discussion forum and social media outlets. For more information, visit: http://racegrader.com/
About RunSignUp
RunSignUp is the leading innovator of online tools for races registration, race day solutions, and running clubs. Services include RunSignUp for registration, RunSignUp Go for Race Day, RunSignUp RD Go for Timers, RunSignUp Clubs to enable membership management, and RaceJoy for mobile experiences.  More than 10,000 race directors, timers, running club officers and running stores use these services today, including leading organizations like the Boilermaker Road Race, Crim Festival of Races, Pittsburgh Three Rivers Marathon, Inc., Fifth Third River Bank Run, Blacklight Run, Bubble Run, Night Nation, Mercedes Marathon, Kentucky Derby Festival, Leone Timing, KC Running Company, Compuscore Timing, Knoxville Track Club, Pike Peak Road Runners, Gulf Coast Runners, Columbus Running Company, Playmakers Running Store and many more. In 2015, over 10,000 races used the system to register more than 2.7 million participants. Services are free except for processing fees when conducting monetary transactions such as race registration or club membership renewal.  RunSignUp is founded by runners for runners, using technical capabilities to bring the power of cloud computing to benefit the running community. For more information, visit www.RunSignUp.com.