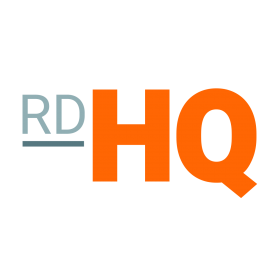 RDHQ Club brings exclusive product offers, online courses and educational resources under a single low annual subscription
Race Directors HQ, the online resource and community network for race directors worldwide, has announced the launch of RDHQ Club, a membership program aimed at race directors and race management professionals. 
Under the program, members will be able to benefit from a range of exclusive product offers from some of the highest-rated vendors in the industry, as well as access premium online marketing courses designed specifically with the need of race directors in mind. 
All partner vendor offers in the program are available to new as well as existing customers, and currently include:
10% off flags, banners, inflatables and race signage by MPA Event Graphics
10% off race cancellation insurance by Nicholas Hill Group
20% off logo design and signature wooden race supplies by Elevation Culture
5% off and free shipping on race timing equipment by atlasRFIDstore
10% off all volunteer software plans by VolunteerLocal
20% off custom race medals and apparel by Runolution
20% off all standard and custom race bibs by GoEventus
$100 off your first medals, awards and apparel order by Running Awards & Apparel
Free distribution of your first event to up to 30 event listing sites by Evvnt
Besides exclusive product offers, Club members can enjoy access to advanced Race Directors HQ courses on Facebook race marketing and – unique to the platform – an extensive 10-part course on building and growing Facebook groups for race marketing.
For more information on joining the race directors membership program and for a full list of benefits, including terms & conditions, visit: https://www.racedirectorshq.com/members-club/ 
About Race Directors HQ
Race Directors HQ was launched in 2017 with a mission of providing race directors with the resources they need to succeed in an increasingly competitive landscape. RaceDirectorsHQ.com offers marketing tools, online courses, how-to guides and expert advice on planning, organizing and promoting races, as well as the industry's largest searchable directory of race services companies, with over 1,000 listings across 11 categories, from timers and online registration providers to custom clothing and race signage suppliers.