Pinarello Announces Roberto Sadowsky as New US Chief Executive Officer
July 8, 2020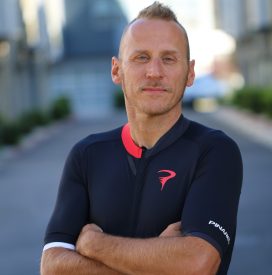 SOLANA BEACH, Calif. – July 8, 2020– Pinarello, a leading brand of premium bicycles, accessories and apparel, announces that Roberto Sadowsky has joined the US operation as Chief Executive Officer.
Sadowsky, a native Italian, is an experienced leader who has served in senior roles at numerous premium international companies, and has spent the last 10 years in the US as the Executive Vice President of a leading global motorcycle apparel company. As CEO, Sadowsky will focus on continuing to increase Pinarello's presence and standing in the US market.
"The US is a key market with unlimited potential for strong brands such as a Pinarello, with its mix of Italian style and high-end technology," said Fausto Pinarello, President, Pinarello. "Roberto's significant experience in the American market combined with his strong commercial know-how from his international roles will help propel the company's continued growth."
"I'm beyond excited to be joining such an iconic brand as Pinarello with such an unparalleled record of success," said Sadowsky. "Our products are on the forefront in terms of R&D and design, and I am looking forward to further growing our brand through outstanding customer service and exceptional new products. Despite the current economic uncertainty stemming from the coronavirus pandemic, the bicycle industry has exhibited resiliency, as dealerships are extremely busy selling and servicing bikes while many more consumers are showing an interest in riding. I believe that this difficult situation will attract more people to the sport and bring new prosperity to the bicycling industry."
About Pinarello
Pinarello (https://pinarello.com) was founded in 1949 and is a leading premium bicycle, accessories and apparel brand. The Company is known for its cutting-edge, Italian-designed road bikes for use by amateur and professional riders alike. Sold in over 50 countries worldwide, Pinarello's products are clearly differentiated by advanced technology, uncompromising performance, and beautiful style. A favorite of Grand Tours riders, Pinarello is currently partnering with Team Ineos and has provided bikes to 28 Grand Tour winners, including seven of the last eight Tour de Frances.