Picky Bars reveals new wrappers featuring fans from around the world on the wrappers
November 7, 2014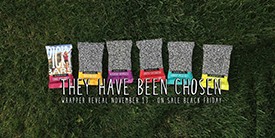 For Immediate Release, November 7, 2014 – Picky Bars' first national #lifepoints hashtag photo contest has chosen 6 winners to be on Picky Bars packaging. The winners will be announced in Bend, OR on November 13th.
Picky Bars, Inc launched the "#lifepoints" social media campaign in July 2014 to encourage & support people from around the world to post photos of their active adventures. Thousands of people used the hashtag #lifepoints on photos representing dozens of activities, including running, skiing, cycling, yoga, fishing, mountaineering, and many more. Each #lifepoints photo was considered for a potential feature on an upcoming Picky Bars wrapper, and dozens of them were shared through Picky Bars social channels.
Picky Bars has now selected its top six #lifepoints photos, which will debut on newly designed Picky Bars packaging. This first round of wrappers will be revealed in Bend, OR at Crux Fermentation (50 SW Division St., Bend, OR) on November 13th at "The Wrapper Reveal Party" from 6:30-10pm. Local community members, athletes, media and Picky Bars partners will come celebrate the rebranding campaign and the first inaugural Wrapper Reveal. One person featured on the wrappers (who will remain anonymous until the reveal) will be at the party celebrating with her family.
Picky Bars featuring the new packaging will be available for sale at www.pickybars.com on Black Friday (Friday, November 28th) and available in limited brick and mortar stores in Bend, OR on Black Friday. The new packaging will ship out to stores across the country in December.
#Lifepoints was developed as a social movement to encourage and celebrate people enjoying life and living it to the fullest. Picky Bars, founded by pro athletes, values trailblazing, community, and supporting everyday people chasing their own active dreams and goals. Picky Bars plans to pick new photos for their wrappers from people using #lifepoints multiple times a year.
Learn more about #lifepoints at http://pickybars.com/the-scoop/ and at http://www.youtube.com/watch?v=NdF4pJp0tCY
More Information on Picky Bars
Picky Bars was founded in 2010 by professional athletes (Jesse Thomas, Lauren Fleshman and Steph Bruce) looking for an easy to digest, natural bar that was built to fuel. All Picky Bars are Gluten Free, Dairy Free, 100% non-GMO and have a perfectly balanced 4:1 carbs to protein ratio. Picky Bars is headquartered in Bend, OR (Jesse's hometown and where Lauren and Jesse reside). Picky Bars are made in Spokane, WA where a large portion of the ingredients used are organic and from the U.S. Learn more about Picky Bars at www.pickybars.com.
###
Media Contact:
Angela Shatting
[email protected]
925-382-9126
50 SW Bond St, #3
Bend, OR 97701
In addition, press is invited to join in celebrating the Wrapper Reveal on Thursday, November 13th from 6:30-10pm. The "reveal" of the new wrappers will take place at 7:45pm.
RSVP AT https://www.eventbrite.com/e/the-wr-registration-13907733405