MYLAPS and race|result AG reach agreement in patent dispute
December 28, 2017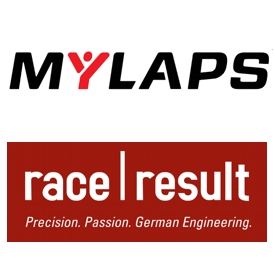 Germany – MYLAPS and race|result AG jointly announced the settlement of a patent dispute surrounding their timing hardware technologies.
MYLAPS CEO, Camiel Slaats, and race|result CEO, Soenke Petersen, met early December in Germany in an effort to peacefully resolve their companies' patent dispute.
Both companies have come to an agreement and reached patent peace. MYLAPS acknowledges that the legal action against race|result for patent infringement has no necessity. It is assumed that the patent has not been infringed and therefore MYLAPS has withdrawn the lawsuit at a German court in Duesseldorf. race|result has agreed to pursue no further opposition against the MYLAPS patent at the European Patent Office.
CEOs Slaats and Petersen are looking forward to playing in a fair competitive environment. They agree that their customers will ultimately be the winners in this agreement, which protects both parties' intellectual property and allows both their own pursuits to build the best timing solutions for the sports industry.
To learn more about MYLAPS, visit www.mylaps.com.
To learn more about race|result, visit www.raceresult.com.