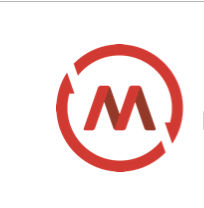 The partnership encompasses 12 of Motiv's nationwide events
DENVER (Jan. 31, 2019) –Motiv Group (Motiv) is excited to announce a nationwide multi-year partnership with Honey Stinger, the leading manufacturer of honey-based nutritional products. As the official energy gel partner of 12 events, Honey Stinger will feature a variety of flavors from its award-winning Energy Gel lineup at Motiv's iconic endurance events across the country. The partnership will run from 2019 – 2020.
"Honey Stinger will be a great partner and addition to our iconic running events," said Sam Renouf, CEO of Motiv Group. "Honey Stinger and Motiv are both dedicated to providing athletes with the necessary tools to be the best athletes possible. Our endurance events offer beautiful scenery for our athletes to accomplish their goals, while Honey Stinger's products give them a healthy option to keep their energy high. We are excited to offer our athletes the opportunity to try some new nutritional products through our relationship with Honey Stinger."  
During each event fitness expo, on-course and after-race festival, participants will be able to enjoy a variety of both the Classic and Organic Energy Gels from Honey Stinger's broad range of wholesome, honey-based nutritional products.
"We are honored to partner with Motiv Group as an official nutrition sponsor for their series of races through 2020," said Rich Hager, Co-Owner of Honey Stinger. "Our Energy Gels will help give participating runners the sustained energy boost they need to power to the finish and reach new levels."
Partnered events include: 
About Motiv
Motiv is one of America's leading sporting event businesses that owns and operates over 40 endurance events in the U.S. and Australia. The company engages an active audience of more than 600,000 attendees per year has also recently expanded outside of sporting events into experience based festivals. Motiv is proud of the events in the portfolio, which are on average 16 years of age, have deep community engagement and for the most part are locally operated. Motiv believes in partnering and investing in events that are looking to grow, and deliver engaging experiences within their communities. For more information, please visit MotivRunning.com.
About Honey Stinger
Located in Steamboat Springs, Colorado, Honey Stinger makes convenient, nutritious and great-tasting honey-based foods including energy and snack bars, 70% organic protein bars, organic energy gels, organic waffles, gluten free organic waffles and organic chews. Fueling the country's top cyclists, runners, triathletes and teams, as well as the everyday athlete, Honey Stinger products may be found at specialty sporting goods retailers, grocers, convenience stores and online at www.honeystinger.com.