Mascot Sports Launches Oakland Running Co.
June 5, 2019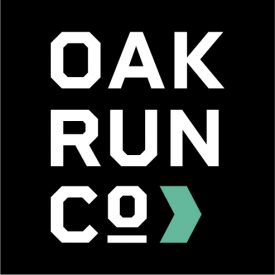 New venture created to celebrate and unite local running community will host official kick-off event on Global Running Day, June 5
OAKLAND CA – Oakland-based Mascot Sports, a leader in one-of-a-kind endurance sports experiences, today announced the launch of Oakland Running Co., a new venture created to celebrate and unite Oakland's vibrant running community. Oakland Running Co. will connect locals to every running event and meet-up happening in Oakland, big or small, through its website and digital media channels. It will also be the new home base for Mascot Sports' signature Oakland events:  the Bay Bridge Half, Oaktown Half, and nonprofit Oakland Turkey Trot.
"Oakland Running Co. is all about rallying like-minded people and building community around everything running in Oakland," said Ryan Dawkins, Mascot Sports Founder and CEO. "We are Oakland. We live here, we work here. We run here. We want to inspire people to get out every week, meet new people, celebrate the pride we have in this great town, and be fit."
The company will commemorate its launch on Wednesday, June 5 with a special event to celebrate Global Running Day. The free, public event will start at 6:30 PM and include a 5k run through Jack London Square followed by a party at Old Kan Beer and Co.  More details and RSVP can be found here.
In addition to highlighting the city's numerous events and opportunities to connect around running, Oakland Running Co. will also integrate local businesses, people and content that resonates with the local running community.
To learn more about Oakland Running Co. please visit the website or follow @oakrunco on Instagram, Facebook and Twitter.
About Mascot Sports
Mascot Sports is a leader in sports and experiential marketing igniting the rally for innovation through brands, athletes and events. Based in Oakland, Mascot Sports was founded in 2017 by veteran endurance sports executive and competitive triathlete Ryan Dawkins, also the recipient of Acquisition International's 2015 Business Excellence Award for "Best CEO in the Events Sector." Mascot represents brands, event properties and athletes in the areas of sales, sponsorship, marketing, digital media and strategic consulting. Current programs include: Amgen Tour of California, Livermore Valley Half Marathon, Irvine Half Marathon and Bay Bridge Half Marathon. For more information, please visit: mascotsports.com.