Liv Cycling Announces Global Partnership with Ladies AllRide
March 3, 2020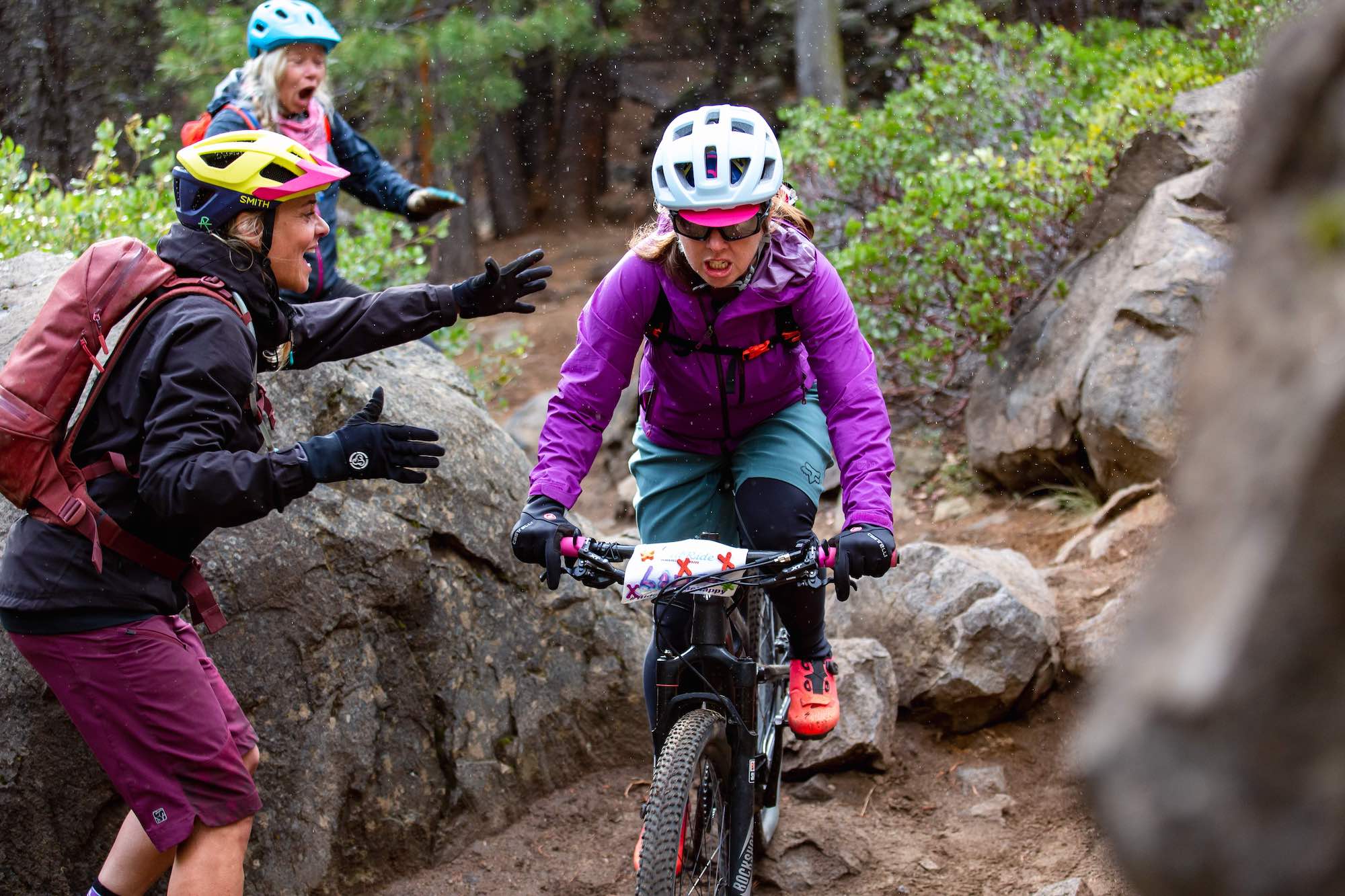 Collaboration designed to grow worldwide participation in women's mountain biking
NEWBURY PARK, Calif. (March 3, 2020) – Liv Cycling, the company dedicated to getting more women on bikes, has expanded its partnership with Ladies AllRide, a program focused on growing the community of women mountain bikers across the globe. Ladies AllRide hosts skills camps that build riders' technical skills through personalized, small group instruction in a unique format that develops both new and experienced riders alike. Led by accomplished coaches and staff, Ladies AllRide is proven to empower, transform and build community through mountain biking, while also creating opportunities for riders of all ability levels to connect with the natural world and each other.
"Liv is honored to be title sponsor of Ladies AllRide and to elevate the partnership in 2020 to reach more women around the world," said Phoebe Liu, chief branding officer of Giant Group, which includes Liv, Giant, Momentum and CADEX brands. "Our goal is to get more women on bikes and includes teaching the technical riding skills that will convert women into confident, life-long riders. Mountain biking offers riders the unique experience of being able to disconnect from their busy daily lives and reconnect with nature. Ladies AllRide inspires even more women to ride and shows them what they are capable of on two wheels."
In 2019, Liv and Ladies AllRide convened in France for the first Global Summit with Liv ambassadors and managers from around the world. Building on this success, Liv and Ladies AllRide will continue to host a full schedule of skills camps across the United States, as well as another Global Summit event in Fall 2020.
"Through our camps, we are witnessing first-hand the transformation of women who realize the skills they learn on their mountain bikes can be translated across so many aspects of their lives," said Lindsey Richter, Ladies AllRide founder. "I have the best job in the world. Through Ladies AllRide, our team not only has the opportunity to transfer the knowledge and experience we have on the bike to so many women, we get to show them what they're capable of and empower them to tackle challenges on and off the bike."
Ladies AllRide founder Lindsey Richter and CEO Meredith Brandt will also serve as Liv global ambassadors and collaborate at events throughout the year such as Sea Otter, Crankworx and the Enduro World Series.
"Ladies AllRide is inspiring women to find their confidence on bikes and is contributing to the growing number of women participating in the sport," said Meredith Brandt, CEO of Ladies AllRide. "We have seen tremendous year over year growth in attendance at our skills camps and together with Liv, are excited to build out these global events to share our experience and passion for mountain biking with more women around the globe."
Learn more about Liv Cycling at www.liv-cycling.com/global and Ladies AllRide at www.ladiesallride.com.
About Liv Cycling
Liv is the only comprehensive cycling brand in the world dedicated solely to women. Founded in 2008 by Giant executive Bonnie Tu as part of the Giant Group, Liv creates innovative bicycles and gear to fit and perform at the highest level. Liv aims to empower all female riders from beginners to pros. With a global team of retailers, athletes and events, plus a growing online presence focused on riding skills, bike maintenance, nutrition, travel, and other experiences – Liv strives to support community and be the number one resource for women cyclists around the world. Learn more at liv-cycling.com.
About Ladies AllRide
Ladies AllRideis a movement dedicated to growing the community of female mountain bikers across the globe. Professional mountain biker and skills instructor Lindsey Richter travels the globe helping women to face fears, believe in themselves and get RAD on their mountain bikes. Together with her business partner Meredith Brandt (Grit Clinics, LLC) they run a series of energizing and inspirational mountain bike skills camps for women: Liv Ladies AllRide. Complete with the best coaches in the business, these events bring women together in a welcoming environment to enhance their lives on and off the bikes. There are signature Ladies AllRide events in epic riding locations across the U.S and around the world. Learn more at ladiesallride.com.
###