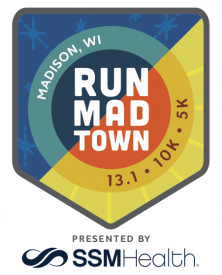 Madison Festivals, Inc. announces a multi-year partnership with Lexus of Madison
Madison Festival, Inc and Lexus of Madison are proud to announce a multi-year partnership that will see Lexus of Madison become the official race vehicle of Run Madtown and the Madison Marathon. As part of the exclusive partnership, Lexus is also named the Official Pace Vehicle for both Run Madtown and Madison Marathon.
While receiving featured pre-event and on-site programming at each event, including vehicles wrapped with participant names, Lexus of Madison and its team of brand ambassadors will showcase their current class of luxury vehicles at each race expo and their respective Michelob Ultra post-race parties.
This partnership will only add to what are already considered top marathons in the region. "Lexus of Madison partnering with Madison Festivals signifies the quality of these races," CJ Werley, Sponsorship Director at Race Day Events & Madison Festivals, Inc. highlighted. "Having an auto brand like Lexus buy into the work we're doing and want to showcase their product at your events is a testament to not only our entire team, but the community effort from all of our partners as well as the City of Madison. This community consistently shows up providing a tremendous experience for our runners."
"Lexus of Madison is excited to kick off their sponsorship as the Official Vehicle of Run Madtown and the Madison Marathon," said a spokesperson from Lexus of Madison. "At both races, Lexus will be leading the front of the pack as the Official Pace vehicle and cheering on all the runners throughout the course. Lexus of Madison hopes that every participant has an amazing experience and reaches their goal of crossing the finish line in the heart of Madison."
About the Events
Run Madtown presented by SSM Health is a Saturday evening Kids, 5K & 10K and a Sunday half Marathon over Memorial Day weekend. The Madison Marathon and Half Marathon presented by SSM Health are run on Sunday morning of Veterans' Day weekend. Both events are kicked off with two-day race expos at the historical Monona Terrace and feature Michelob Ultra post-race parties.
About Lexus of Madison
Lexus of Madison, located at 8000 Airport Road in Middleton, WI, is a premier retailer of new and pre-owned Lexus vehicles with a passion in providing customers with a world-class ownership experience.
About Madison Festivals, Inc.
Incorporated on April 5, 1993, Madison Festivals, Inc. (MFI) was formed exclusively to organize and manage charitable events for the education, participation, and entertainment of the public in the area of Madison, Wisconsin. These events enhance Madison's reputation as a great city to live in and visit, build community around volunteering, supporting local businesses and provide over $100,00 annually to many local charities and nonprofits. MFI owns the Taste of Madison, Madison Marathon and Run Madtown.
About Race Day Events
Race Day Events is an event production company located in Madison, Wisconsin. Founded in 2006, Race Day Events owns over twenty running and multisport events throughout the state and provides a host of production services to over 300 events throughout the nation. Race Day Events is the exclusive production company for Madison Festivals, Inc.'s Run Madtown, Taste of Madison, and the Madison Marathon.
Media Contact
CJ Werley, Sponsorship Director
Race Day Events & Madison Festivals, Inc.
Phone: (608) 338-8015
cjwerley@racedayeventsllc.com