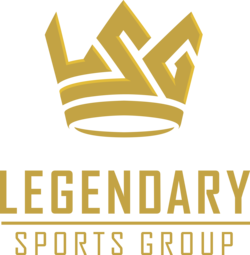 Group will manage operations and sponsorships for Annapolis Sailor's Tri & Annapolis Running Classic
ANNAPOLIS, MD – Second Wind Productions, LLC has selected Legendary Sports Group (LSG) to oversee event operations and sponsorship management for the Annapolis Running Classic and the Annapolis Sailor's Triathlon.
Legendary Sports Group will manage all course operations and logistics to ensure event participants have a safe, accurate and enjoyable experience on race day.  Also, LSG will handle sponsorship management and activation and look to add new companies and partners to these events and bring a fresh and innovative perspective.
"We are thrilled to be working with these races that are marquee events in downtown Annapolis", said Matt Florio, Vice President of LSG.  "LSG hopes to bring new partners into the fold while handling all of the important event operations to create a truly memorable race experience for the athletes".
The Annapolis Sailor's Triathlon was established in 2018 to bring triathlon back to Annapolis for the first time since 2012.  The rebrand of the event was a great success, nearly selling out the field, and is the first public race to have access to the U.S. Naval Academy grounds since 9/11.
Now in its 9th year, the Annapolis Running Classic draws thousands of runners each year.  The race features a half marathon and a 10K, all culminating with an acclaimed post-race party at the Navy Marine Corps Memorial Stadium featuring oysters, craft beer and local bands.
Lisa Fontaine, Co-Founder and Event Manager, stated "Contracting with Legendary Sports Group will ensure that the Annapolis Running Classic and the Annapolis Sailor's Triathlon will run flawlessly, giving the participants an experience that is second to none. We are pleased to be working with a local company that has a shared desire to benefit both the Annapolis community and athletes visiting from national and international locations."
The Annapolis Sailor's Triathlon and the Annapolis Running Classic are held in Annapolis every July and November, respectively.
####
About Legendary Sports Group:
Legendary Sports Group (LSG) is a sports and entertainment management company focused on creating innovative experiences for consumers across the country. Specializing in endurance events, sports tournaments and special event production, the team at LSG is ready to help take your event to the next level while providing legendary service and lasting memories.
More info on LSG can be found at www.legendarysportsgroup.com
Email: info@legendarysportsgroup.com
About Second Wind Productions, LLC:
Second Wind Productions, LLC is an event production company that is passionate about promoting the City of Annapolis and a healthy lifestyle through high-quality races and events.  We strive to make our events inclusive for athletes of all levels while providing an atmosphere that stresses both athleticism and a social, celebratory atmosphere.