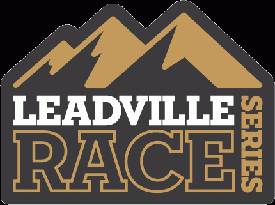 Less than 200 Spots Remain Before Both Races Sell Out; Interested Runners Should Reserve Their Space Now
WHAT:
On Saturday, June 14th, Life Time – The Healthy Way of Life CompanySM, will bring hundreds of runners to kick-off the Leadville 100 Race Series in Colorado with the Leadville Trail Marathon and Heavy Half Marathon.

"This is a great kick off to the summer trail race season," said Leadville 100 Race Series Director Josh Colley. "The Leadville Trail Marathon and Heavy Half are fun and challenging trail races and also provide excellent high altitude training opportunities for runners training for the Leadville 50 or 100 mile events."

The Leadville Trail Marathon and Heavy Half Marathon courses run through the historic mining district's challenging old mining roads and trails, and hit a high of 13,185 feet at Mosquito Pass. The views will leave participants breathless. The marathon will mark its 15th year in 2014, while the Heavy Half will mark its ninth.

Fewer than 200 spots remain so registration is limited. Online registration will close on June 12 at noon. In-person registration will be offered June 13 from 11:00 a.m. — 7:00 p.m. Register and find additional information at www.leadvilleraceseries.com

WHEN:
Saturday, June 14th 8 a.m.  Race Begins
WHERE:
Downtown Leadville, Colo.

Race begins in front of Sixth Street Gym

VISUALS/INTERVIEWS:

Visuals include participants running through town of Leadville and on nearby trails, spectators cheering on athletes, post-race festivities and the presentation of awards and cash purse.  Interviews with athletes, organizers and spectators are available upon request.
* MEDIA NOTE: To schedule an interview with race director or for on-site media credentials please contact Kate Lessman at 970-333-3395 (cell) or by email at Kathleen.lessman@gmail.com
ZERO WASTE EVENT  All Leadville 100 Race Series events are Zero Waste events and will have recycle and compost bins at every aid station and at the start and finish. The Leadville 100 Race Series will be recycling all plastic, aluminum and cardboard during these races, and all our events.
About Life Time Fitness, Inc.
As The Healthy Way of Life Company, Life Time Fitness (NYSE:LTM) helps organizations, communities and individuals achieve their total health objectives, athletic aspirations and fitness goals by engaging in their areas of interest – or discovering new passions – both inside and outside of Life Time's distinctive and large sports, professional fitness, family recreation and spa destinations, most of which operate 24 hours a day, seven days a week. The Company's Healthy Way of Life approach enables customers to achieve this by providing the best programs, people and places of uncompromising quality and value. As of May 19, 2014, the Company operated 110 centers under the LIFE TIME FITNESS® and LIFE TIME ATHLETIC® brands in the United States and Canada. Additional information about Life Time centers, programs and services is available at lifetimefitness.com.
# # #