Lacie Flannery Joins Blistering Pace Race Management
January 29, 2019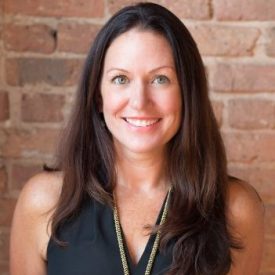 NAPA, CALIFORNIA—At just three years old, Blistering Pace Race Management is poised to expand its services in the running industry as Lacie Flannery joins forces with BPRM founder, Michelle La Sala.
Flannery comes to BPRM as its new business partner and managing director with 15 years of expertise in running specialty, ranging from event production and consumer products to apparel. Most recently, she contributed to the productions of the BTN Big 10K and the Advocate Healthcare IC5K through Chicago Event Management as a consultant, as well as currently working on operations for Bike New York.
La Sala and Flannery will be a dynamic force in the sport, as a women-owned business working on some of the most prestigious and popular events, including the Napa Valley Marathon, the Kaiser Permanente San Francisco Half Marathon, 10K & 5K, the Bank of America Chicago Marathon, and more.
"One of the most rewarding experiences is finding like-minded individuals, having similar creative visions, and working toward a common goal," Flannery said. "I'm grateful to have found that in Michelle and the Blistering Pace team and we're excited to continue to do some special things in this industry and for our events."
The addition of Flannery to the BPRM team will allow the business to consider new projects and enhance offerings to clients, La Sala said.
"Her experience in the industry is unparalleled and we will complement each other perfectly," La Sala said. "We both have a passion for running and the greater running community, as well as race operations. We look forward to taking a fresh look at things and seeing how our partnership can bring Blistering Pace Race Management to new heights."
###
About Blistering Pace Race Management: Founded in 2016, BPRM works in a variety of race management capacities, ranging from staffing to full operational oversight. Clients include the Kaiser Permanente San Francisco Half Marathon, 10K & 5K, the Napa Valley Marathon, the Big Sur Marathon Foundation, and the TCS New York City Marathon. For more information, visit www.blisteringpace.com.