Join Renegade Racing and Hope For The Warriors® to Bank Some Holiday Calories at the San Dimas Turkey Trot, Triathlon & Pumpkin Pie Du at Bonelli Park
October 28, 2014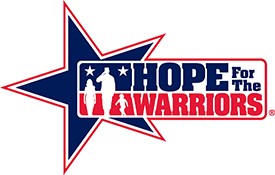 Renegade Racing, a premier running, triathlon & adventure sports production company in Southern California, is teaming up with Hope For The Warriors® for the San Dimas Turkey Trot and Tri, an annual event at Frank G. Bonelli Park in San Dimas, California. Come out for the weekend with the San Dimas Turkey Trot 5K, 10K & Kids Run being on November 22rd and the Turkey Tri and Pumpkin Pie Kids Duathlon on November 23rd.
This event benefits Hope For The Warriors®, a national nonprofit organization in the United States that provides assistance to combat wounded service members, their families, and families of the fallen.
"We are thrilled to be able to build our outreach in the Los Angeles community," said Sarah Duerr, Community Development Coordinator for Hope For The Warriors®. "The opportunity we've been given to take part in the Turkey Trot & Tri demonstrates Renegade Racing's commitment to supporting our military families locally and nationwide."
Renegade's Race Director Jonathan Pauley, who served in the US Marine Corps, is honored to support Hope For The Warriors® in this event.  "Hope For The Warriors® is an incredible organization that serves those who have sacrificed everything for our country. To be able to give back to wounded service members, those who gave their lives, and their families means a lot to me personally. We are honored to be a part of it," Pauley said.
Event Details: 
Sports Authority is a sponsor of these events and will host an early packet pickup option on Friday, November 21st from 4pm-8pm at the Montclair Sports Authority at 5445 Moreno St., Montclair, CA 91763.
San Dimas Turkey Trot 5K & 10K & Kids Run
When: November 22nd, 2014
Cost: $20-$40
Description: Join Renegade Racing for a 5K Run/Walk, 10K Run &1/2 mile Kids Run – This is not your typical Turkey Trot. These holiday runs have a mixture of dirt and paved trails. You are going to feel like a pilgrim running across a stream and through the woods. This run has great mountain and lake views. Come out and bank some holiday calories.
Click here for registration and more information for the Turkey Trot
Turkey Tri & Pumpkin Pie Kids Du
When: November 23, 2014
Triathlon:  ½ Mile Swim | 14 Mile Bike | 4.5 Mile Run
Duathlon: ½ Mile Run | 2 Mile Bike | 1/2 Mile Run
Cost: $45-$205
Description: Come out and BURN those holiday calories with triathlon distances challenging enough for the seasoned triathlete, yet short enough for the novice triathlete. The event begins with a fun filled ½ mile, calm, lake swim. The bike is a 14 mile (2-loop) road course that is mostly flat with a couple of small hills. The run is 4.5 miles all on paved surfaces around the lake. The Turkey Tri is part of the Southern California Triathlon Series. If you don't want to do the whole triathlon by yourself invite 2 friends and each of you can participate in a relay segment (swim, bike, run) because some activities are better with a friend.
Don't forget the kids! The San Dimas Turkey Tri is fun for the whole family! Come participate in the Turkey Tri and bring the kids for the Pumpkin Pie Kids Duathlon. Keep your kids in the action and promote physical fitness with this 1/2 mile run, 2 mile bike and 1/2 mile run.
Click here for registration and more information about the Turkey Tri
Where: Both will be at the South Shore, Bonelli Park | 120 Via Verde Park Road, San Dimas CA 91773
About Renegade Racing:
Renegade Racing produces running, triathlon and adventure sports events throughout Southern California.  www.renegaderaceseries.com
About Hope For The Warriors®:
The mission of Hope for the Warriors® is to enhance the quality of life for post-9/11 service members, their families, and families of the fallen who have sustained physical and psychological wounds in the line of duty. Hope For The Warriors® is dedicated to restoring a sense of self, restoring the family unit, and restoring hope for our service members and our military families.
Facebook: facebook.com/socalraceseries | facebook.com/HopeForTheWarriors
Twitter: @renegaderace | @hope4warriors
Instagram: @renegaderaceseries | @hope4warriors