Jogology Socks Win Runner's World Gear of the Year Award
November 8, 2023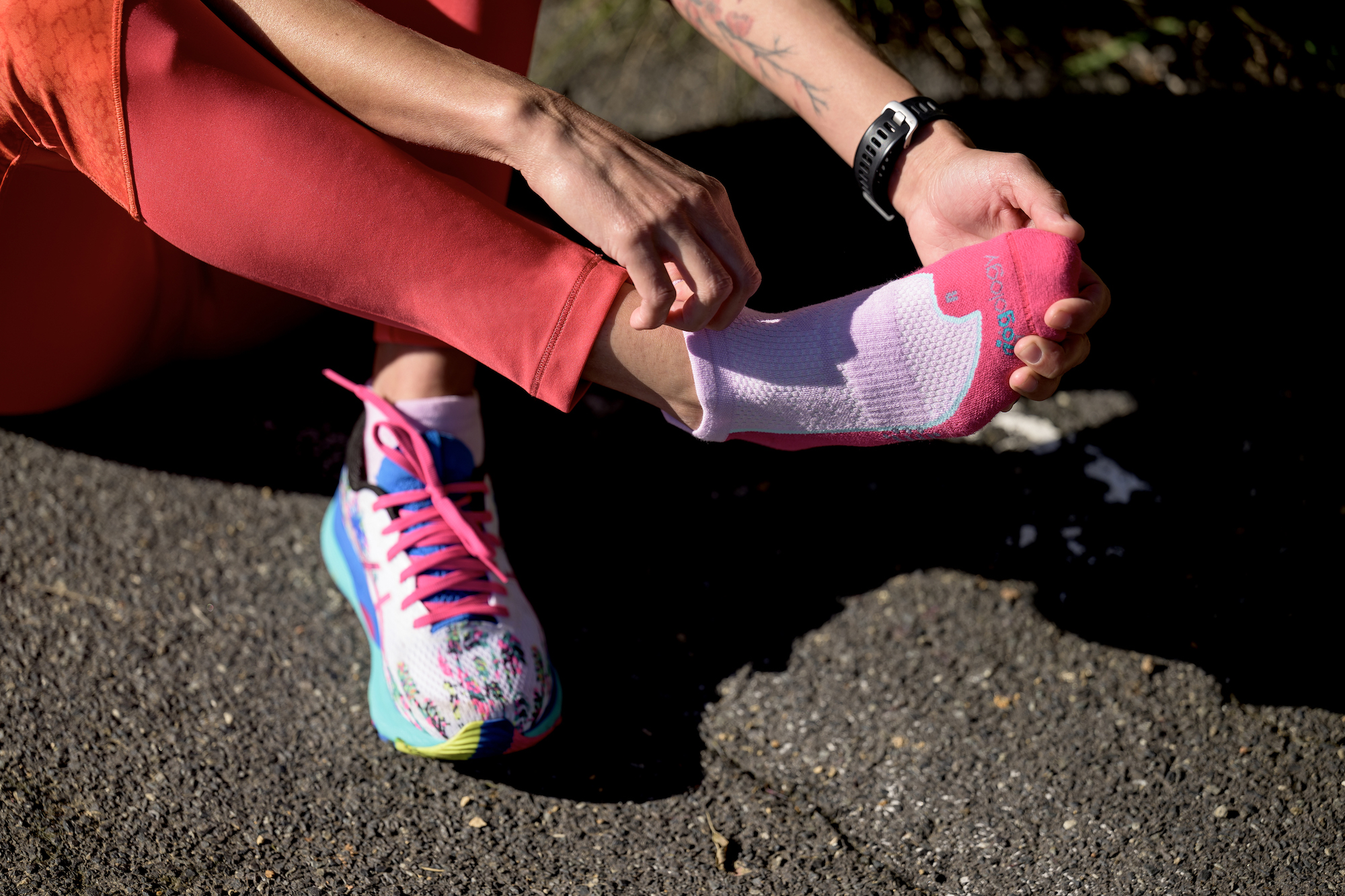 Wake Forest, N.C. (November 8, 2023)/ENDURANCE SPORTSWIRE/ – After just having launched in Run specialty stores in September, performance running sock brand Jogology is the winner of the coveted Runner's World Gear of the Year Award for its new line of no show socks. In addition to capturing the attention of editors at Runner's World, Jogology is already making strides and filling sock walls in Run specialty retailers where the socks are exclusively sold.
"We are so proud and honored to be recognized by the editors of Runner's World for our new premium running socks," said Tanya Pictor, co-founder of Jogology. "Created by runners and for runners, our Jogology socks are designed like running shoes. We lock in the heel, lock in the midfoot, and leave your toes to move naturally. The test of a premium running sock is wearing one without you even knowing that it is on your foot."
Jogology low, medium and high cushion socks feature a luxurious cushioned sole and a cushioned arch support band for additional comfort and a unique cushion coverage on the big toes for added protection. These socks boast a second-skin fit, featuring arch support massage bands to reduce excess fabric and create moisture management between the foot and shoe. A soft knit ankle rib band minimizes pressure marks, and a protective area covers the large toe for added comfort. Crafted using 200 needle machines and sustainable, recycled re-dri™ yarn, these socks offer durability and softness. Mesh panels enhance aeration, and anatomical shaping ensures a proper fit for each foot.
"After more than 100 miles, my test pair is a mainstay in my sock drawer," says one Runner's World tester. "They have a left-right specific fit, and a snug heel hold that doesn't get baggy after double-wears and multiple washes."
Jogology socks are sold exclusively in select run specialty retailers in the U.S. To locate a store and learn more about the brand, please visit https://jogology.com/.
About Jogology
Jogology™ is a performance running sock brand made by runners, for runners. One unique design, one sustainable moisture-management yarn, all the bells and whistles you need to perform at your best. Our socks provide comfort, performance and value all in equal measures. They're designed to help you go the distance, whatever that may be for you. Partnering with and supporting organizations that reach out and connect with the running community is a key pillar of this new brand. Our aim is that Jogology™ becomes a vehicle for all runners, each with their own unique social interests, to be able to reach out and connect where it matters to them most. To learn more about the brand, please visit jogology.com.
MEDIA CONTACT:
Verde Brand Communications
Marisa Dobrot (marisa@verdepr.com)
Julie Evans (julie@verdepr.com)