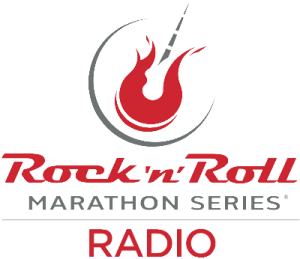 Exclusive Rock 'n' Roll Marathon branded station now available on the iHeartRadio digital streaming service
San Diego, CA – March 26, 2015 – Competitor Group, Inc. (CGI), the organizer of the Rock 'n' Roll Marathon Series, and iHeartMedia, the media and entertainment company with the largest reach of any radio or TV outlet in America, today announced a strategic collaboration to amplify the 2015 Rock 'n' Roll Marathon Series. The market-leading strengths of each brand will be united to deliver a truly unique entertainment experience for runners, while leveraging iHeartMedia's nationwide network of radio stations, its all-in-one digital streaming platform, iHeartRadio, and its strong relationships within the music industry.
"Music powers the Rock 'n' Roll Marathon Series and it's the foundation behind the past decade of growth in our industry," said Josh Furlow, President of CGI. "Our partnership with iHeartMedia further establishes our commitment to combine music and fitness in a way that helps make running fun and more accessible to everyone, and we're thrilled to start this new journey together."
Through the alliance, Rock 'n' Roll Marathon Series entertainment in major markets will be powered by iHeartRadio. The partnership presents unmatched opportunities to promote the Rock 'n' Roll Marathon Series events across all of iHeartMedia's multi-platform assets, including:
 858 radio stations nationwide; 245 million monthly listeners in the U.S.; and 97 million monthly unique visitors across its digital properties,
 A custom Rock 'n' Roll Marathon Series branded iHeartRadio station to stream 24/7 online as well as energize runners during each race day events
 Music powered throughout event weekend by iHeartRadio, including performances at the Toyota Headliner Concert in Nashville, Brooklyn, Savannah, Las Vegas and San Antonio.
"The network surrounding the nation's best running event series is a perfect complement to the continued innovation and growth of our iHeartRadio platform," said Jeff Howard, President of National Sales for iHeartMedia. "Our integration with the Rock 'n' Roll Marathon Series is a natural fit given our listener reach and ability to connect fans with the artists and brands they love. Together, we'll work to deliver new experiences to runners and music fans across the country."
The Rock 'n' Roll Marathon Series experience is second to none, known for infusing the race course with miles of entertainment. Event weekend culminates with the Toyota Headliner Concert featuring some of the biggest acts in music. Past artists include Macklemore & Ryan Lewis, Aloe Blacc, Pitbull, Phillip Phillps and Train.
iHeartRadio delivers everything listeners want in an all-in-one platform: instant access to thousands of live radio stations from across the country, user-created Custom Stations inspired by a favorite artist or song, thousands of curated digital stations, and Podcasts featuring on-demand news, talk and entertainment content. To see all available platforms and to download the app, visit iHeartRadio.com/apps.
Further information about the 2015 Rock 'n' Roll Marathon Series can be found online at RunRocknRoll.com.   
About iHeartMedia
With 245 million monthly listeners in the U.S., 97 million monthly digital uniques and 196 million monthly consumers of its Total Traffic and Weather Network, iHeartMedia has the largest reach of any radio or television outlet in America. It serves over 150 markets through 858 owned radio stations, and the company's radio stations and content can be heard on AM/FM, HD digital radio, satellite radio, on the Internet at iHeartRadio.com and on the company's radio station websites, on the iHeartRadio mobile app, in enhanced auto dashes, on tablets and smartphones, and on gaming consoles.
iHeartRadio, iHeartMedia's digital radio platform, is the No. 1 all-in-one digital audio service with over 500 million downloads; it reached its first 20 million registered users faster than any digital service in Internet history and reached 60 million users faster than any other radio or digital music service and even faster than Facebook.  The company's operations include radio broadcasting, online, mobile, digital and social media, live concerts and events, syndication, music research services and independent media representation. For more company information visit iHeartMedia.com.
About the Rock 'n' Roll Marathon Series
Organized by Competitor Group, the Rock 'n' Roll Marathon Series is the 'World's Largest Running Series' with more than 600,000 runners taking part in events around the world every year. Started in 1998, the simple idea of making running fun has transformed the U.S. running landscape by infusing the course with live bands, cheer teams and entertaining water stations, creating a block-party atmosphere for participants and spectators alike. Today, the series of marathons and half-marathons has spread to 31 destinations, drawing visitors from around the world. Over the 18-year history of the Rock 'n' Roll Marathon Series, charity partners have raised more than $305 million through the events for a variety of worthy causes.
Race weekend kicks off with a free Health & Fitness Expo showcasing the latest in running gear, sports apparel, health and nutritional information and much more. For more information, please visit RunRocknRoll.comor follow @RunRocknRoll on Twitter.