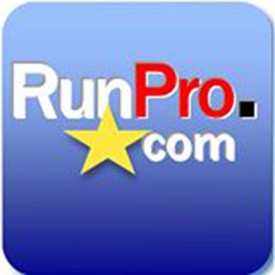 Arlington, Virginia – Fourteen up-and-coming distance runners, who have recently graduated from colleges and universities throughout the country, have been selected to attend the 3rd RunPro Camp. The 2014 camp, hosted by the Road Runners Club of America (RRCA), will be held in Arlington, Virginia, July 17-19.
RunPro Camp is designed specifically for athletes who are interested in pursuing a professional running career.  Selection to the Camp was based on an application process, with most athletes being NCAA qualifiers and competing in distances ranging from the 800 meters up through the 10,000 meters as well as in Cross Country.
"We are excited to host the 3rd RunPro Camp in our continuing efforts to attract and keep talented distance runners in our sport," said Jean Knaack, RRCA executive director.  "We've seen some great successes from athletes that have attended RunPro Camp in the past three years. This year, we have another great group of rising stars that we hope will become professional distance runners."
The goal of the RunPro Camp is to encourage, support, and provide the tools for more top collegiate distance runners to stay in the sport, pursue a professional running career, and train at a high level so that U.S. performances will continue to improve nationally and internationally.
The athletes selected have finished their collegiate careers and show good potential for moving on to the next level.  Travel and lodging is being provided to the following runners:
Juli Accurso – Ohio University
Samantha Bluske – Iowa State University
Nicole DeMercurio – University of Georgia
Daniel Docherty – Loyola University Chicago
Lindsey Drake – Gonzaga University
Emily Gordon – UCLA
Katie Hoaldridge – University of Texas
Brittni Hutton – Oakland University
Josh McAlary – Michigan State University
Olivia Mickle – University of Texas
Ethan Shaw – Dartmouth University
Sheree Shea – Loyola Marymount University
Susanna Sullivan – University of Notre Dame
Jeffrey Veiga – Univ. of Massachusetts Lowell
An excellent line-up of speakers is planned for RunPro Camp including the elite athlete panel featuring 2012 Olympian Julie Culley, 2008 Olympian Amy Begley, and Tyler McCandless, a top American distance runner and recent RRCA Roads Scholar grant recipient. The panel will speak about lessons learned as professional runners and the Olympic experience. An important topic to be covered at RunPro Camp includes Drug Testing, Awareness and Compliance presented by Jennifer Dodd, USADA Olympic Education Manager.  Representatives from USA Track & Field, US distance training centers, elite athlete recruiters and more, will be speaking at the Camp.  A VIP dinner for RunPro Camp attendees, speakers, and supportes will be hosted on Friday July 19 and sponsored by MarathonGuide.com
About RRCA
Founded in 1958, the Road Runners Club of America is the oldest and largest national association of running clubs, running events and runners dedicated to promoting running as a competitive sport and as healthy exercise.  The mission of the RRCA is to promote the sport of running through the development and growth of running clubs and running events throughout the country.  The RRCA supports the common interests of runners of all abilities during all stages of life by providing education and leadership opportunities along with programs and services that benefit all runners. RunPro Camp and RunPro.com were originally developed by Team USA Minnesota. Learn more at www.RRCA.org and at www.RunPro.com