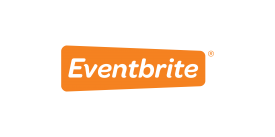 Registration now open for the July 16 webinar with Eventbrite's Anthony Valentino and lululemon athletica event specialists Travis McKenzie and Lindsay Blaxland
Eventbrite, the global registration and events marketplace, announced today it will host a free webinar on July 16 with lululemon athletica event specialists Travis McKenzie and Lindsay Blaxland. The webinar, which will also include Anthony Valentino from Eventbrite, will provide insight into how to plan a holistic endurance event experience and will discuss the findings of a recent Eventbrite survey on post-race celebration events. You can sign up for the webinar here.
As races grow in popularity among athletes participating for pleasure rather than a qualifying time for Boston, the race itself has become just one part of a larger event experience. Race directors are tasked with creating a holistic event experience with consumers expecting food, drink and entertainment as part of the package. In this exclusive webinar, lululemon athletica event specialists Travis McKenzie and Lindsay Blaxland will share knowledge from the influential SeaWheeze half marathon and Sunset Festival event and address the challenge of creating a memorable experience that will delight participants and keep them coming back.
Additionally, the webinar will dive into recent survey findings where Eventbrite explored post-race celebration preferences of more than 1,900 race enthusiasts. Results showed people want to stick around after the race to celebrate, and many want to toast to their accomplishment:
86% said if there was celebration element post-race they would be more likely to stick around
46% percent said they would be more likely to register for a race if a complementary meal of alcoholic beverage was served at the finish line
Nearly half (48%) said they either sometimes, often, or always use an alcoholic beverage as a reward for completing a race
lululemon athletica hosts SeaWheeze, a weekend-long event with a dedicated following that includes yoga and an epic outdoor celebration in conjunction with a half marathon race. This year, the already sold out event will be held in Vancouver, BC August 14-15. Blaxland and McKenzie will discuss how lululemon athletica constructed SeaWheeze with their community in mind and amassed a powerful and loyal participant following.
Also on the webinar is Anthony Valentino from Eventbrite who has worked with some of the biggest names in the international endurance industry including Ironman, Disney, and USA Triathlon. In addition to his passion for supporting the endurance business, he is also an avid participant, participating in events including IRONMAN 70.3, Ragnar Relay Ultra, and the Walt Disney World Wine and Dine Half Marathon. At Eventbrite, he focuses on the traditional running space and strategic race management for global brands.
About Eventbrite
Eventbrite is the global marketplace for live experiences that allows people to find and create events. Since 2006, the self-service platform has helped event organizers of all kinds to sell more tickets through robust technology and promotional tools, totaling $3.5 billion in gross ticket sales. In addition to providing technology for organizers, Eventbrite has become the destination for consumers looking to discover a variety of live experiences from small photography and yoga classes to large concerts and festivals with tens of thousands of attendees. More than 200 million tickets have been processed on the platform, and in 2014 alone, Eventbrite processed $1.5 billion in gross ticket sales for attendees in more than 180 countries. Eventbrite has eight offices around the world, and is headquartered in San Francisco, California.  Investors include Sequoia Capital, Tiger Global and T. Rowe Price. Learn more at www.eventbrite.com.