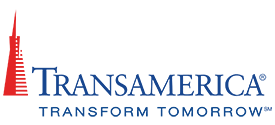 Iconic San Francisco brand returns as title sponsor of Rock 'n' Roll Half Marathon in April; Transamerica to continue as official life insurance category of the Rock 'n' Roll Marathon Series, Women's Running Series and TriRock Triathlon Series presented by REI
San Diego, CA – February 19, 2014 – Competitor Group, Inc. (CGI), the leading active lifestyle sports media and event entertainment company, today announced a renewed partnership with the Transamerica companies to return as the 2014 title sponsor of the Transamerica Rock 'n' Roll Half Marathon San Francisco on Sunday, April 6. Transamerica will also continue to serve as the official life insurance partner for the Rock 'n' Roll Marathon Series, Women's Running Series and the TriRock Triathlon Series presented by REI.
Transamerica will have a significant presence at each of the 24 Rock 'n' Roll events in North America, along with five events in the Women's Running Series, and eight Triathlon events including the TriRock Triathlon Series presented by REI and the marquee Events DC Nation's Triathlon in Washington DC.
"Transamerica has a strong commitment to living and encouraging an active lifestyle, and our continued partnership with Competitor Group will enable us to reach more people with our array of innovative financial services geared specifically to the endurance community," said Ed Walker, President, Transamerica Direct. "Our core offering of products is designed to help protect individuals and families, as well as their dreams – whether on race weekend or in everyday life."
Located in the heart of the Montgomery Financial District, the Transamerica Pyramid has become a recognized landmark worldwide that celebrates the company's attributes of innovation and strength.  The Pyramid building and logos featuring it are registered trademarks of Transamerica Corporation and the iconic building stands as a source of great pride for Transamerica.
"Transamerica's long-time Bay Area roots make them an ideal title sponsor of our half marathon in San Francisco this spring," said Alex Bennett, event director. "We look forward to partnering with Transamerica again this year to further reach the growing numbers of participants who are living an active lifestyle."
Transamerica Rock 'n' Roll Half Marathon recently launched a re-designed 2014 course that will start at the Pacific Ocean on Great Highway and finish at Civic Center Plaza, with picturesque views of the iconic Transamerica Pyramid, Alcatraz and the Golden Gate Bridge, among other notable Bay Area attractions. Event weekend will kick off with a free two-day Health & Fitness Expo at the Moscone Convention Center on Friday, April 4 and Saturday, April 5.
For more information about the 2nd annual Transamerica Rock 'n' Roll Half Marathon San Francisco, please visit RunRocknRoll.com.
About Transamerica Direct 
Transamerica Direct is the direct-to-consumer business unit of Transamerica. At Transamerica, we help our customers Transform Tomorrow®. Through Transamerica Direct, the Transamerica companies offer a wide array of life and health insurance solutions that create a better tomorrow by protecting families and their dreams. Insurance products and services are issued by Transamerica Life Insurance Company, Cedar Rapids, IA, and affiliated Transamerica companies.
With more than a century of experience, Transamerica has built a reputation on solid management, sound decisions and consumer confidence. For more information, visit www.Transamerica.com, Facebook or Twitter. 
About Competitor Group, Inc.
Headquartered in San Diego, Calif., Competitor Group, Inc. (CGI) is the active lifestyle industry's leading media and event entertainment company. CGI owns and operates 54 events around the world, including its flagship Rock 'n' Roll Marathon Series, KiDS ROCK Series, TriRock Triathlon Series and Women's Running Series, collectively welcoming more than 600,000 professional and amateur participants in 2014. Anchoring the company with rich content are four publishing brands dedicated to running, cycling and triathlon including Velo, Triathlete, Women's Running and Competitor with a combined monthly circulation of over 700,000. Our registration platform Race IT boasts one of the most stable and successful registration systems in the industry, serving the needs not only for the company's events, but also for endurance events of all sizes on behalf of the entire industry. Further information about CGI and its digital, publishing and event properties can be found at CompetitorMediaKit.com.
# # #