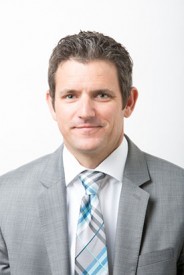 Buntz tapped to oversee sponsorship development for the Rock 'n' Roll Marathon Series
SAN DIEGO, Calif. – May 2, 2014 – Competitor Group, Inc. (CGI), the leading active lifestyle sports media and event entertainment company, today announced that Mark Buntz has been named Senior Vice President of Partnership Sales, effective immediately. In this role, he will be responsible for leading CGI's sponsorship sales team and developing national partnerships for the company's world-class event series.
"We are extremely excited to have Mark join our team. As we continue to build a best in class organization, we are looking for individuals that display qualities consistent with that goal," said Bill Pedigo, Chief Revenue Officer of CGI. "Mark has a unique and valuable intersection of experience with some of the biggest brands in the world, passion for the space, along with a creative and customer centric way of thinking that will invariably create meaningful and lasting partnerships for CGI and our partners."
San Diego-based CGI is the world's largest media and event company in the active lifestyle industry, with total monthly magazine circulation of more than 700,000 and endurance events in 30 major markets around the world with more than 500,000 participants annually. CGI's event brands include the Rock 'n' Roll Marathon Series, KiDS Rock Series, TriRock Triathlon Series and Women's Running Series.
Recently CGI operated two Rock 'n' Roll Marathon Series events in Nashville, Tenn. and Madrid, Spain over the same weekend. The 15th St. Jude Country Music Marathon & ½ Marathon presented by Nissan, took place on Saturday, April 26 and the sold-out Rock ´n´ Roll Madrid Maratón, ½ Maratón & 10k was held on Sunday, April 27. The two world-class marathons attracted more than 60,000 runners combined.
"I am thrilled to join the CGI team at such an exciting time of growth," said Buntz. "With its industry-leading portfolio of global events and media properties, CGI delivers a truly integrated marketing platform for premier brand partners."
Buntz is an accomplished sales executive with over 17 years of experience in integrated sponsorship sales. His career includes sales and marketing positions at CNN, ESPN, NBC Universal and Hulu. Most recently, Buntz was a partner and co-founder of a brand strategy agency called eMaxx Partners, working with clients such as Fisker Automotive, BJ's Restaurants and California Pacific Airlines.
Buntz is a graduate of Arizona State's University's Walter Cronkite School of Journalism. An active runner and two-time Ironman finisher, he and his wife, Marissa, reside in Carlsbad, Calif.
About Competitor Group, Inc.
Headquartered in San Diego, Calif., Competitor Group, Inc. (CGI) is the active lifestyle industry's leading media and event entertainment company. CGI owns and operates 53 events around the world, including its flagship Rock 'n' Roll Marathon Series, KiDS Rock Series, TriRock Triathlon Series and Women's Running Series, collectively welcoming more than 500,000 professional and amateur participants in 2014. Anchoring the company with rich content are four publishing brands dedicated to running, cycling and triathlon including Women's Running, Triathlete, Velo, and Competitor with a combined monthly circulation of over 700,000. The race services division of CGI, Race IT is the second largest provider of online registration solutions to endurance event organizers around the world. Further information about CGI and its digital, publishing and event properties can be found at CompetitorMediaKit.com.