Cannondale Unveils LAB71 – A New Ultra-Premium Tier of Performance Product
February 15, 2023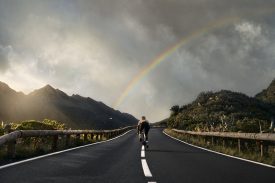 LAB71 bikes transcend the expected with every detail curated at the dream level
Wilton, Conn. – February 15, 2023 /ENDURANCE SPORTSWIRE/ – Today, Cannondale announced the launch of LAB71, a new, elevated tier of products representing the highest expression of craftsmanship and the culmination of more than fifty years of cycling innovation, performance, and design.
Utilizing cutting-edge materials and processes, combined with stunning finishes and a curated selection of the finest components available, LAB71 framesets and complete bikes sit at the pinnacle of cycling performance and are the crown jewels of Cannondale's product line. "LAB71 is a natural progression for our company – we never stop pushing for better," said Henning Schroeder, Senior Vice President of Product Development for Cannondale.
"LAB71 is where we let our engineers, designers, and product managers run wild, where they get to build the bikes of their dreams. These bikes are what our athletes and fans dream of riding. We take our fastest, most innovative platforms and refine them with advanced materials, hand-picked components, finishes, and details that reveal layers of beauty from every angle."
Since 1971, Cannondale has challenged conventions in the name of performance, and consistently found itself at the forefront of cycling innovation as a result. From kickstarting the aluminum revolution in the eighties; through wild, iconic road and mountain bikes; to crazy prototypes; to legendary athletes and teams – Cannondale's non-stop rule-breaking and game-changing innovations have constantly pushed the industry forward. LAB71 looks to continue this tradition.
"The LAB71 product capsule is the best of the best of Cannondale," said Richard Prenderville, Chief Marketing Officer for Cannondale. "Every LAB71 product is premium in every detail and made to deliver best-in-class performance. Our designers and engineers know that every finish line has a new start line. LAB71 is where we see them chasing the impossible and revealing their unbridled passion for development and creativity."
LAB71 products will be seen across Cannondale's high-performance road, gravel, mountain, and e-bike categories, with individual models rolling out March 1, 2023. For more information on the all-new LAB71 collection, visit www.cannondale.com. Be sure to join the Cannondale ride on Facebook, Twitter, Instagram and YouTube.
###
ABOUT CANNONDALE: With a reputation for continuous innovation and quality, Cannondale is a global industry leader with a strong heritage in design, development and manufacturing of high-performance bicycles and accessories. For more information, visit www.cannondale.com.
MEDIA CONTACTS: For additional questions, contact Stef Walters, Stef@OutsidePR.com.