BMC official bike of GFNY USA 2024
October 20, 2023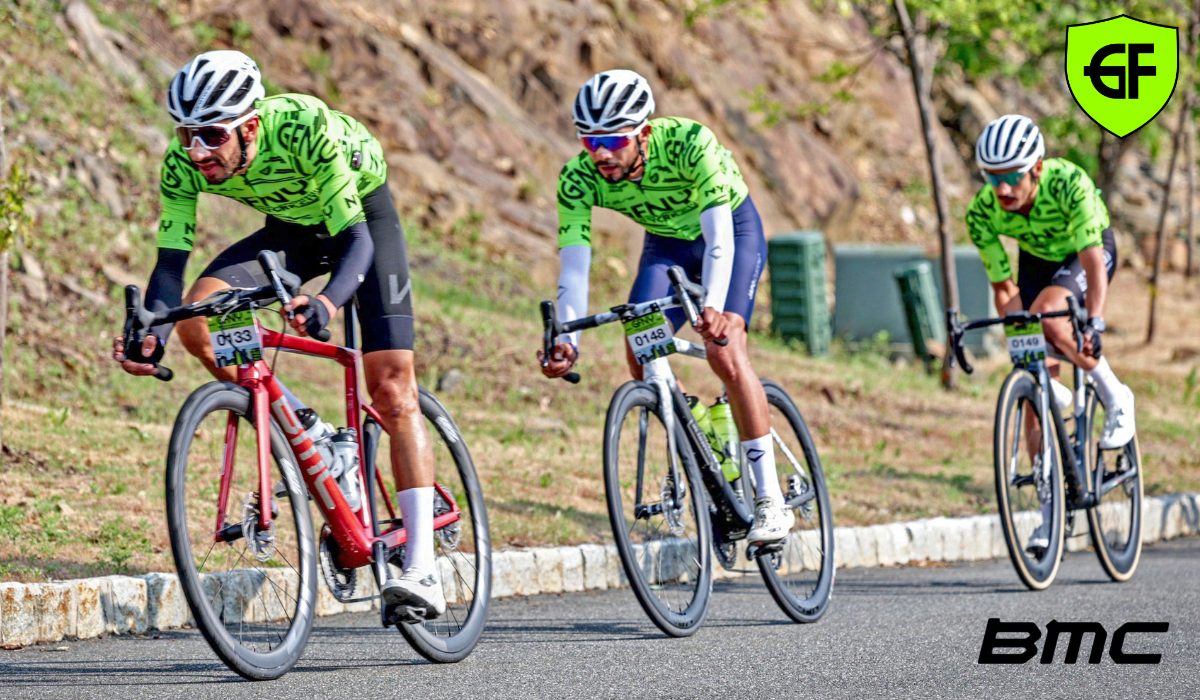 The Swiss bike brand collaborates with GFNY in the US to showcase its products to GFNY riders
New York City, October 20, 2023 /ENDURANCE SPORTSWIRE/ – BMC and GFNY are working together in 2024 to showcase their bikes to riders at races such as GFNY NYC, GFNY Miami, GFNY Sebring, GFNY Maryland Cambridge, and more.
"I've been familiar with GFNY for quite some time and have participated in their flagship event in New York City," remarks Joan Hanscom, BMC USA's North American Marketing Manager. "I'm excited that 2024 provides us the opportunity to creatively present our bikes to the GFNY audience."
GFNY's Gruppo social media team and YouTube show hosts will present BMC road bikes – including the Teammachine and Roadmachine – across GFNY's platforms. Gruppo's pro rider, Flavio de Luna, will race the UCI 1.2 pro race Gran Premio New York City as part of "Team GFNY" on a BMC.
Participants who race any GFNY USA on a BMC, will benefit from a BMC Special Corral. And BMC ambassadors will hold pre-race group rides at select GFNYs and participate in the races.
"We're thrilled to collaborate with BMC, a premier brand in the world of road bike racing," states GFNY President Lidia Fluhme. "Given that our cyclists make up a core demographic for BMC, the partnership is a natural fit. On a personal note, I'm eagerly anticipating the experience of riding and competing on a BMC bike in 2024, enabling me to offer our community genuine insights."
About BMC
Create Speed
From the outset, BMC has focused on creating speed. From their headquarters in Switzerland, they've spent decades building the sport of cycling, refining ideas, and pushing technologies to their limits. BMC bikes have won races of all varieties, defined new categories, as well as maintained a reputation as a technological and engineering powerhouse. With the industry renowned Impec Lab, their envied team of skilled employees and hundreds of supported athletes, this singular focus on speed has led BMC to become the brand they are today: fast, unrelenting, and iconic.
More information about products, technologies and racing teams can be found on the BMC website:
About GFNY Global Endurance Sports Series
GFNY Global Endurance Sports Series is a sports event company with three decades of experience in racing, planning and organizing events. The global endurance sports brand hosts multiple events throughout the year around the world on five continents.
Working with partners around the world to deliver a first-class experience, GFNY Global Endurance Sports Series puts its athletes first.
Cycling
30-plus events held around the world. View the latest calendar here
Riders get to BE A PRO FOR A DAY ® by competing against others, themselves and the clock in a personal endurance challenge.
Top 10% (20% at regional championships) of finishers in each age group qualify for the Elite Qualifier Corral at every GFNY World event.
GFNY World Championship NYC
The 12th annual GFNY World Championship New York will be held on May 19, 2024. The race features the world's most international peloton with riders from over 90 countries. Athletes take on a challenging route to compete against each other, the clock and themselves in a personal endurance challenge.
The official GFNY website is: www.gfny.com.
Further Material for Media Use
GFNY Press Images: here
GFNY Results: here
GFNY World calendar graphic: here
Previous GFNY press releases: here
Media Contact
Gran Fondo New York Inc.
Uli Fluhme, uli@gfny.com
Caroline Lindsay, caroline@gfny.com