Altra Announces 2019 Women's Elite Team
April 19, 2019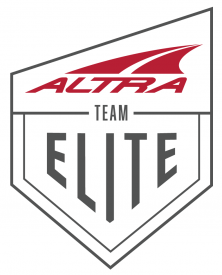 (Logan, UT – April 19, 2019) Altra is pleased to announce new and returning female athletes to its Elite Team. As the embodiment of Altra's Fit4Her™ campaign, these women dominate their fields in road running, trail running, triathlons, Spartans, CrossFit and thru-hiking. Many being world champions, Olympians and constant podium finishers.
New to the team are Amelia Boone, Kara Goucher, Rebecca Rusch and Sarah Haskins.
Boone is a well-decorated obstacle course racer having won the 2013 Spartan Race World Championships, along with winning the World's Toughest Mudder in 2012, 2014 and 2015.
Goucher is a two-time Olympic runner, having competed for the US at the 2008 Beijing Olympics and the 2012 London Olympics. She also made her marathon debut in 2008 and placed third at the Boston marathon that same year.
Rusch is an endurance athlete with seven World Championship titles to her name for numerous sports which include mountain biking, climbing, cross-country skiing, adventure racing and whitewater rafting.
Haskins is an Olympic triathlete having competed for the US in the 2008 Beijing Olympics and is also the 2011 Pan American Games Gold medalist.
Catch Altra's returning Elite women at some epic adventures in 2019:
Altra's International Elite Team is also adding Toni McCann from South Africa who will join returning ultra runner Emma Roca from Spain.
Altra's female athletes are proud supporters of the brand's Fit4Her™ shoes, which are specially made to fit the unique aspects of women's feet. Altra's Fit4Her™ technology, found in every woman's shoe, caters to the specific form of the female foot, which has a narrower heel and midfoot, a higher instep, a longer arch and unique metatarsal spacing for a truly gender-specific fit.
To stay updated on Altra's female athletes, follow the Team Altra Facebook page.
About Altra
While working at a running store, Altra founder Golden Harper was frustrated that modern running shoe technology caused poor running form and had not decreased running injuries. His passion to create a shoe that followed the science produced Altra's FootShape™ toe box, Zero Drop™ platform and Fit4Her™ female-specific shoes. Since its founding in 2011, Harper and co-founder Brian Beckstead have grown Altra from one to 30 shoe styles, winning multiple Editor's Choice awards and distribution in more than 60 countries. Join the conversation
@AltraRunning and #ZeroLimits on Twitter, Instagram and Facebook.
Media Contact: Colleen Logan, VP Marketing, clogan@iconfitness.com