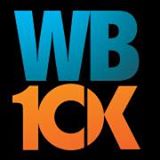 Using Outside Interactive's® Virtual RunnerTM technology, event will allow runners to officially participate in the digital online virtual race from anywhere in the world
SAN JUAN, PR (November 30th, 2015) – Today, The World's Best 10K announced it is partnering with Hopkinton, Mass. based Outside Interactive, to bring its race to the world, removing the "geographical boundary" for endurance events. The race will be offering entrants from anywhere across the globe to register and officially compete in a new "Virtual Runner" category the race will be adding, using Outside Interactive's Virtual Runner technology.
Using an iPad® or Android® tablet and any treadmill, remote participants will be able to download the Virtual Runner app and interactive HD course video which was shot earlier this year on race day. The app allows runners to adjust the pace of the video to their pace. On race day, the runner can enter an activation code into the app, which will then track their progress. Upon completion, the finishing time will be automatically sent to the race website for posting in this new virtual runner category. A downloadable custom bib and official finisher's certificate will also be provided. The race will be encouraging participants to take selfies during their run, to be uploaded to the race social media pages. As an added option, runners can also have their finisher's medal and t-shirt mailed to them.
"We are excited to showcase our beautiful course with Outside Interactive," said Rafael Acosta, Race Director of the World's Best 10K. "This technology will allow people from anywhere to have a small part of San Juan and be part of our race. The idea of people anywhere to be participating with us online on race day and actually seeing the course is incredible. Perhaps one day we will have more virtual participants than the tens of thousands on the live starting line!"
"On race day in San Juan, it's sunny and beautiful, while it's cold and snowy in many other parts of the world in February, "said Gary McNamee, President and Founder of Outside Interactive.  "Our goal is to bring San Juan to those who can't be here, even our troops who are deployed. We capture the beauty of the course in HD video, so runners can be engaged and entertained when running on their treadmill the other 364 days of the year. From the competitive athlete who wants an edge, to new runners competing in their first 10K, to deployed military personnel who can't make the live event, we hope our Virtual Runner interactive technology will also aid in maintaining a healthier lifestyle."
Through the use of its state-of-the-art cameras, filming, and editing techniques, the HD virtual-course videos, shot from the runner's point of view, are made interactive to the runner's pace through its use with Outside Interactive's downloadable app called "Virtual Runner," available for iPad® and Android® platforms.
A brief demonstration and overview can be found HERE
About: Outside Interactive is a Hopkinton, MA developer of Virtual Runner, revolutionary patent-pending forward motion technology solutions featuring famous race courses, popular running routes and scenic destinations, all shot in HD from a runner's point of view. Founded in 2011 by Gary McNamee, a lifelong Boston resident, avid runner and serial entrepreneur, Gary developed Virtual Runner after becoming bored on the treadmill and frustrated with not being able to train properly in New England's unpredictable and often harsh weather. For more information, visit http://www.outsideinteractive.com/
About: Although the World's Best 10K is a young race, it has left its mark on the sporting world specially when recognized as one of the best races in the world by the International Association of Athletics Federation (IAAF).  The World's Best 10K has received an IAAF Gold Label since 2008 and has already been certified as such until 2016. The award that recognizes the efforts employed over the years to build the race into one of the world's leading road races, and it is a significant symbol to runners looking to compete in the best road racing events around the world. Gold labels were awarded to races that complied strict criteria set by IAAF. They assured the highest standards in competitiveness, international exposure and race management. More information can be found at http://www.wb10k.com/