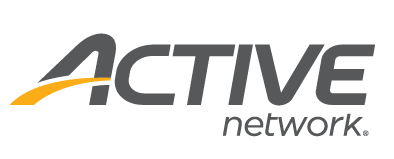 In the United States, our data shows that there are two main running seasons, Spring, March-May, and Fall, September-November.  Depending on the type of race, and locations around the country, these dates could fluctuate a month or so,  but in general, that's when most races are run.
When do people register?
Again, generally, most people register one month preceding and the month of a particular event.  There's no surprise there, especially for short to medium distances.  But who registers sooner?  Men or Women?
Ah, that's an interesting one.
Intuitively, you've got a 50-50 chance at guessing correctly, but it's a guess.  Some of the people I quizzed about this used various heuristics based on their personal experiences. Those were still guesses.  No one has the data to know for sure.  Well, actually, I do.
I'll tell you.  Women, in general, register earlier than men do.
Looking across the nation at races during one of the peak racing seasons, I found that for races starting in our sample month of May 2014, 79% of female participants had registered at least 1 month prior to the race compared to males, who had only logged 75% at the same point.  In October 2014, 75% of female participants had registered 1 month prior to the race or earlier while only 72% of males had done so over the same period.  Now, these are general numbers, but these findings remain consistent across individual states and various distances.
So what does that mean to you?
Perhaps after you launch registration, you might consider a gender-neutral marketing message until the month before the event, focus more on women, and then in your final push, focus more on men.   The more insights you have about your audiences' tendencies, the better you will choose a message that fits the proper place and time that resonates with your audience.
The result?
A better marketing strategy, more effective messaging, and increased registration.  It all starts with data, and you've got some at your fingertips.  Run some reports, start looking beyond the basics and see what your data tells you.  You may learn something new about the people who participate in your race that will give you an edge when you promote your next event.
Don't miss more endurance news, tips and best practices. Subscribe to the blog now.