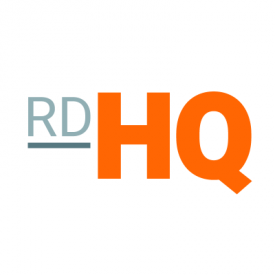 Reports provide detailed insights into race director preferences, attitudes and spending behaviors
Two extensive reports capturing all aspects of race directors' attitudes around online registration and online marketing have been released by Race Directors HQ and are now available to download on RaceDirectorsHQ.com.
The Online Registration and Online Marketing Surveys aim to provide detailed, actionable insights in areas of interest to online registration providers and online marketing professionals, and address questions such as:
How satisfied are race directors with their current registration provider?
What features of registration platforms do they value the most?
How likely are they to switch registration providers and why?
What is the average registration revenue and total annual registration commissions for organisers in the US and UK?
What social media do race directors invest in?
What online marketing channels do they use and how happy are they with results they receive?
To what extent have race directors adopted the use of race photos, video, social media influencers and SEO for marketing purposes?
What do organizers spend on Facebook advertising and what percentage of race revenue do they invest in marketing and participant acquisition?
The Online Registration and Online Marketing Surveys are available for purchase from the Race Directors HQ website. 
More details on the scope, methodology and contents of both reports, can be downloaded here.
About Race Directors HQ
Race Directors HQ was launched in 2017 with a mission of providing endurance events globally with the resources they need to succeed in an increasingly competitive landscape. RaceDirectorsHQ.com offers free marketing tools, how-to guides and expert advice on planning, organizing and promoting races, as well as a searchable directory of race services providers from timers and online registration platforms to clothing and equipment suppliers, first aid crews, race photographers and event insurance brokers.