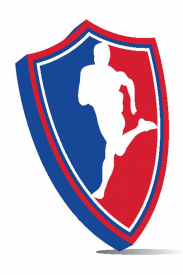 Real Smart DS, a new platform for road races will be introduced.
Race Director University (RDU) is launching a new campaign for novice race directors this spring. Race Director University is the First National Certification Program for Race Directors.
The goal and objectives of this program is to help the novice race director understand the tactics and methods used by professional race management agencies. Learning new skills is easier these days with the advent of technology. The largest problem that continues to plague the road race management industry is marketing and advertising.
"If you can master marketing, you can change the world," Gregory Evans said. When you think about it, negative marketing can get you just as much attention as a positive tweet. Donald Trump is an excellent example of this approach. I am not suggesting creating some negative publicity; however, people will know more about you and your organization than any passive introduction when there is an 'oops' somewhere in your organization. We will explore these 'tongue in cheek' phenomenon, and you are free to choose."
"Starbucks is not an advertiser; people think we are a great marketing company, but in fact, we spend very little money on marketing and more money on training our people than advertising." Howard Schultz
In March, Race Director University will focus on cross marketing and advertising races without the need for distributing race postcards that often lie dormant at running shoe stores and elsewhere.
Race Director University has no exams, which takes the pressure off of worrying about passing written essays or participating in an oral or group presentation of one of the topics distributed on the first day.  At the end of this training, attendees will gain the essential skills to produce a road race.
Race directors attendees will also have an opportunity to review the new Real Smart DS platform, developed for special events and sporting events. Additional information about this platform is located www.smartdigitalscreen.com.
Everyone will receive their certificate on the last day and a t-shirt.
Bring your own laptop computer to class for course material uploads
Attire: Business Casual
Beverages & Snacks are provided
ABOUT RACE DIRECTOR UNIVERSITY
Race Director University is the first national certification program for Race Directors, established in 2012.
Road race management is a non-regulated industry. There are no academic degrees offered to signify an individual as a "race director."  These individuals are often present and former runners, coaches, and fans who, at best, took their interest and developed a business.  While "individuals" per se, can't go out and create another professional sports enterprise like the NBA, MLB, NFL or NHL they can, through our support, learn how to develop their business venture, directing races and producing special events in their communities.