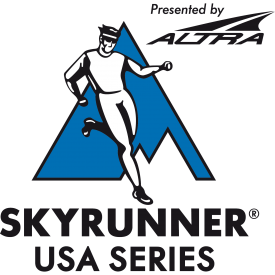 San Francisco, CA (June 13, 2018) – The Skyrunner USA Series announces today that it has added Nathan, Victory Sportdesign, Drymax Socks and No Fine Print Clothing Co. as sponsors for the 2018 series. The Skyrunner USA series will be providing exclusive discounts, giving away products at events throughout the year and top event & series winners will receive additional product giveaways.
"We've seen amazing sponsorship growth in a very short time," says Chris Douglas, Skyrunner USA Series co-coordinator. "Seeing so many amazing brands want to be a part of this new series improves an already stellar race experience for our event participants throughout the year."
Just in time for the first series event, Broken Arrow Sky Race in Squaw Valley, California, No Fine Print Clothing Co. is signing on as the official apparel partner of Skyrunner USA. Nathan will become the official hydration pack and bottle sponsor. Drymax socks will be the official sock series sponsor. Finally, Victory Sportdesign will be the official drop bag sponsor for the series.
"Victory Sportdesign is honored to once again participate as race product/award sponsors for the upcoming Broken Arrow Skyrace and the entire Skyrunner series" says Victor Ballesteros of Victory Sportdesign. "We've been stoked to see how many participants revel in the utility of the Victory Gear Bags on the field of competition as well as everyday adventures!"
In 2018, the Skyrunner USA Series with offer 5 events. Each event will offer qualifying points for the 2018 Series Championship and overall ultra-distance winners will get an invite to the MIGU Run International Championship race. Each race will offer Vertical Kilometer, Mid-distance and ultra-distance events. The 2018 events are listed below:
June 15-17: Broken Arrow Sky Race, 52k-26K-VK, Squaw Valley, California
July 28: Audi Power of 4 Trail Run, 50k-25k, Aspen, Colorado
Aug 31-Sept 2: The Rut, 50k-28K-VK, Bozeman, Montana
October 13: Indian Creek Fifties, 55k-15M, Sedalia, Colorado
Nov 9-11: Franklin Mountains Trail Run, 50k-27k-VK, El Paso, Texas
Brands and athletes are encouraged to learn more about the race series on its new website www.skyrunningusa.com, follow the series on social media @skyrunningusa and join the strava club at https://www.strava.com/clubs/skyrunningusa.
For more information about The Skyrunner USA Series or to learn about  sponsorship opportunities please contact Chris Douglas at chris@presidiosportsmgmt.com.
ABOUT SKYRUNNER USA
Skyrunner USA is the new National Series of the International Skyrunning Federation. The series will help produce dynamic experiences for athletes across the United States. Using the European model for the race series, we will work with race directors, sponsors and participants to create amazing events. This series will inspire athletes to take on some of the toughest trail running challenges in the United States and experience world-class level events. Learn more about the National Series at www.skyrunningusa.com.