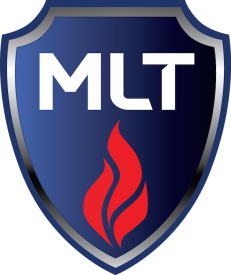 Major League Triathlon, America's first and only professional triathlon league and NTSQ Sports Group are proud to announce a strategic partnership beginning in 2018.
Major League Triathlon (MLT) is excited to welcome NTSQ Sports to the MLT family. NTSQ will take over the operations of all MLT races, beginning in 2018. MLT and NTSQ will work together to grow MLT events onsite and work with MLT host venues, teams and athletes to create an unforgettable fan experience.
"We are thrilled to work with Travis and the NTSQ team to further develop and improve the MLT experience for fans and athletes" said Daniel Cassidy, CEO of MLT. "Travis and I have known each other for years and he has been a fan of MLT since we officially announced the league. NTSQ has a fantastic reputation of putting on world-class events and we couldn't be more excited."
MLT will be entering their 3rd season and is poised to have its biggest year yet. In June of 2017, Mixed Team Relay, the format of racing that MLT specializes in, was officially added to the 2020 Tokyo Olympic Games. 2018 will be MLT's first full season since the announcement.
"I am delighted to be involved in growing Major League Triathlon for 2018 and beyond" said NTSQ Sports Group's Founder and CEO, Travis McKenzie.  "The Mixed Team Relay is an exciting concept and the athletes who compete in Major League Triathlon are the best and brightest talent in the sport" McKenzie adds. "I am excited to assist Daniel and his team in growing MLT to become a must-see spectacle for fans across the world."
MLT will be announcing cities, dates and 2018 athletes in the coming months. To stay up-to-date on the latest news, follow Major League Triathlon below.
Website: www.majorleaguetri.com
Facebook: www.facebook.com/majorleaguetri
Twitter: @Majorleaguetri
Instagram: @Majorleaguetri
About Major League Triathlon
Major League Triathlon is the first and only professional triathlon league in the United States. Major League Triathlon hosts races in major cities across the United States. MLT was formed in 2016 with the goal of creating a more spectator-friendly version of triathlon. MLT aims to grow the sport of triathlon on both an amateur and professional level. For a complete list of MLT events, visit www.majorleaguetri.com. Follow us on Facebook, Twitter and Instagram @majorleaguetri.
About NTSQ Sports
NTSQ Sports (Never The Status Quo) is an experience creation and marketing group specializing in world-class sporting events, luxury VIP experiences and dynamic storytelling. NTSQ Sports develops and leads brand- building strategies and activations within the endurance sports world.  For a complete outlook on NTSQ Sports visit ntsqsports.com