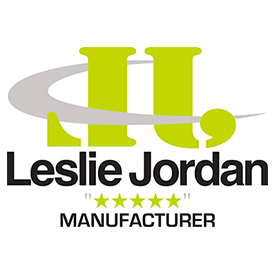 Apparel leader extends relationships as "Official Race Day Apparel Provider"
WICHITA, Kan. – Running USA, the national non-profit trade organization for running events and businesses, is pleased to announce Leslie Jordan, Inc. has extended their partnership with the organization, serving for the next two years as Running USA's "Official Race Day Apparel Provider."
Since Running USA's founding in 1999, Leslie Jordan has been an active member, forming lasting relationships with countless industry leaders, while expanding their unique and creative apparel offerings across the country.
As an added benefit to Running USA members, the Leslie Jordan partnership will offer a 5% discount on all apparel orders with the Portland-based company.
"As we continue to grow and offer great value to our members, it's vital we have partners we can grow with," said Rich Harshbarger, Running USA CEO. "Leslie Jordan has been a true supporter of our organization since its inception and we're extremely pleased to continue to work together to elevate the sport."
In addition to the year-round value Leslie Jordan will provide Running USA members, the company also remains as a presenting sponsor of the Running USA Industry Conference, which next takes place February 11-13, 2018 in Austin, Texas.
As the exclusive morning run apparel provider, Leslie Jordan will once again distribute festive shirts to morning run finishers, adding another level of fun to Running USA's two morning get-togethers.
"Leslie Jordan, Inc. is pleased to continue as the Official Race Day Apparel Provider with Running USA," said Leslie Jordan, a past Running USA board member and inductee to the Running USA Hall of Champions. "Our official apparel partnership has continued uninterrupted since inception and provides us a clear opportunity to work with and help all Running USA members."
To learn more about Running USA, please visit www.runningusa.org, and to learn more about Leslie Jordan, Inc., please visit www.lesliejordan.com.
About Running USA
Running USA is a tax-exempt, not-for-profit organization devoted to improving the status and experience of distance running and racing in the United States through collective marketing and promotions, information and communications within the industry and to the national media, services to events and industry members, and the development of American world class stars. It seeks the advancement of the sport and the provision of value to each of its members' events and businesses. For more information, visit http://www.runningusa.org/.
About Leslie Jordan, Inc.
Leslie Jordan, Inc. – is the Manufacturer of custom Performance Apparel, Outerwear and Accessories for Running, Cycling, Walking and Triathlon events. They are industry leaders, well known for performance fabrics, creative graphic designs, sublimated printing and delivering on time. LJI stays current on what's happening in the action apparel industry while maintaining an extensive and affordable "On-Demand" inventory.
Independently woman owned and operated since 1986, Leslie Jordan Inc. is committed to providing strong personalized customer service, a key factor to the company's growth and success.  Leslie adds "We are more than just a supplier, we become their event partner – helping our customers with their racing needs from start to finish." 
For more information, contact ljsales@lesliejordan.com or visit http://www.lesliejordan.com/.