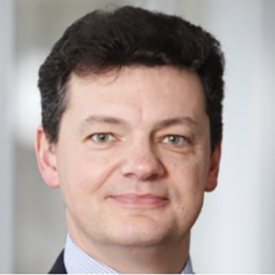 Hires VP of Business Development and Sales
St. Louis, MO: Innovative Timing Systems, the leader in race timing solutions, continues to grow in the areas of event management and timer development. As the company expands demographically and geographically, the focus on strategic business partnerships became apparent. Innovative Timing Systems is proud to announce the addition of Pierre Steiblen, VP of Business Development and Sales.
Steiblen will be in charge of strategic partnerships, long-term business development goals, and large customer opportunities.
"We're thrilled to have Pierre joining our team," commented Kurt Hansen, CEO of Innovative Timing Systems. "He's a proven leader who has grown businesses to $500 million or more in sales. We're confident that he will help us continue our rapid growth into new markets and customer segments including our continued expansion into India, Russia and China".
Steiblen is an accomplished senior executive with over 15 years of US and international experience with respectively Fortune 500 companies and startups in high tech industries. He gained his experience in various management positions with Qualcomm, Juniper Networks and Motorola. He holds a master's degree in engineering from ESME Sudria and an MBA with emphasis in intelligence marketing from H.E.C. Paris, France.
"I am thrilled to be joining Innovative Timing Systems, a company that is committed to constantly bringing radical technological innovations to the timing industry in ways that improves the experience of the athletes," stated Steiblen.
A creative and people-oriented person, Steiblen is a passionate woodworker/maker and loves skiing in the Rockies and playing tennis. Steiblen speaks French, German and English.
About Innovative Timing Systems, LLC: Innovative Timing Systems, LLC is a privately-owned company, providing leading-edge sports timing solutions and race timing services through a network of over 500 locations around the world. ITS provides advanced chip technologies, race kiosks, large athlete displays, live web updates, automated race photos, social media integration and mobile apps. Founded in 2008, ITS is headquartered in St. Louis, Missouri and has sales, support, and engineering facilities in numerous locations around the world.
###