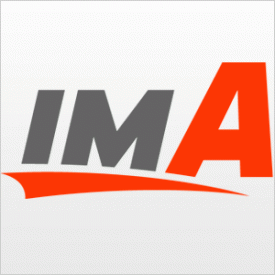 Santa Monica, Calif. (November 13, 2017) – imATHLETE, a leading online registration company that is changing the way event organizers interact with their participants, thanks Race IT for all its impact on the industry in light of the fact that it will close its doors this coming November 15. imATHLETE wishes the best for all the people who created and helped to build Race IT into an innovative force.
Race IT and imATHLETE have a long standing relationship of mutual respect, both driving innovation in the endurance space and working with large marquee events. From the beginning, Race IT has helped to raise the bar in what event directors expect from their registration partners.
imATHLETE welcomes Kansas City Marathon along with a plethora of other Race IT clients to the imATHLETE platform with open arms and a seamless migration experience. With over a decade of experience executing migrations, imATHLETE has fine-tuned the process to create a smooth transition for race directors and participants alike.
"imATHLETE made the transition to their registration platform very easy", says Dave Borchardt, Race Director at the Kansas City Marathon. "This move is a big win for us because the features and service that imATHLETE offers will help us take our business to a whole new level."
"We have a great deal of respect for Race IT as an early innovator", says imATHLETE CEO Jeff Matlow. "Together we created the standard of what event directors expect from a registration partner, and we wish their team and creators all the best. We welcome any Race IT clients to the imATHLETE platform with open arms."
Current Race IT clients can reach out to events@imathlete.com or 855-462-7221 to connect with a member of our team to assist with the migration.  Learn more here.
About imATHLETE
imATHLETE blends registration, coaching and e-commerce technology with the social networking and gamefication inherent in running, triathlon, cycling and all participatory sports. Recognized as a leading force in the sporting world with its industry-changing registration technology, imATHLETE is one of the fastest growing companies in the market. Their technology is transforming the relationship between event organizers and their participants. To learn more about imATHLETE, visit www.imATHLETE.com.   Better yet, visit their blog at blog.imATHLETE.com/blog. imATHLETE also can be found on Twitter by following @IAmAthlete and by liking the imATHLETE Facebook page.