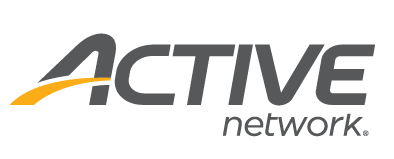 In sales, it's been said that "if you wait for your customer to find you, you may already too late." But what if you knew when your customer was likely to start their search? How would that affect your marketing efforts? Would you change when you opened registration?
Tradition often governs when race registrations open and the marketing activities that support the event begin, as in "For 10 years, we've opened registrations the week following New Year's Day."  What if I told you that even though tradition may seem to work as a strategy, consumer data could indicate a better time to open registration or make a marketing push that could convert more registrations faster?
Consider Cyber Monday.
Since the mid-20th century, people have gone out searching "door buster deals" on the Friday after Thanksgiving.  Brick and mortar retailers across the nation stock the shelves with the hottest gadgets and the latest fashions.  People come and people spend, every year. It's a national tradition. But, in 2005, a retail trade association noticed data indicating that a wave of online purchases occurred on the Monday after Black Friday around lunchtime. The phenomenon became known as Cyber Monday and continues to be a boon for retailers.
So, what does that have to do with your race?
As we approach the New Year, like Black Friday, we expect to see a wave of registrations as people make their annual resolutions to get healthier or lose weight.
But is there a Cyber Monday for Endurance?
Based on analysis of over 4 million event searches during 2014 on ACTIVE.com, the largest and most-used event search engine in the industry, the answer is: possibly.
After the large uptick in searches in January, there are 3-4 peak times when people search for events throughout the year, and this varies by state. For instance, in California, there are peaks in January, March, May and June.  In Florida, January, February, and September. In Georgia, searches steadily climb after January, reaching an apex in March, then decline throughout the summer only to peak again in October.  In most cases, the peaks later in the year are higher than in January.
What does the volume of searches tell us about participant activity? Not much, but, when matched with aggregated registration data over the same period, we can see that there are peaks in registration 1-3 months following peaks in search. That's just enough time to train for your event. So, there is evidence to suggest that people search for and select an event quite some time before they actually register.
Imagine what you could do with that information. You could time your registration launch to peak search periods. You could save your marketing budget to use when people aren't searching for events to keep your race top of mind or invest it all during the peak month for your area. Regardless of how you adapt your tactics to take advantage of the opportunity presented by obtaining new sources of data, sticking with the status quo is no longer good enough.
Access to data gives you an edge! Over the course of 2015, we'll be bringing you insights based on our data that will change the way you think about the industry, how you market your event, and the value you place on data and analytics.
Let's investigate the possibilities together.
Don't miss more endurance news, tips and best practices. Subscribe to the blog now.