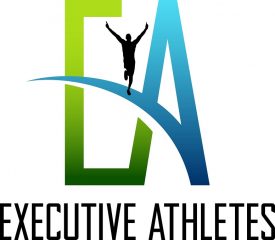 The two organizations came together to increase outreach and increase audience engagement
Washington DC – Endurance Sports & Fitness Magazine (ES&F), a globally-distributed magazine focusing on all aspects of ultra-distance running, cycling, triathlon and adventure racing is excited to announce their partnership with the professional athlete group, Executive Athletes.
"Executive Athletes was developed for the working professional who is still competing in sport," said Ken Lubin, founder of Executive Athletes. "We work with tens of thousands of professionals who still compete and train at a high level who would like to identify with other professionals. This is the same audience that Endurance Sports and Fitness Magazine is talking to. We felt it made sense to grow our collective audiences to share content and engage like-minded professionals."
As Endurance sports and Fitness Magazine looks to enter its eighth year, the publication is looking to diversify and grow audiences.
"Executive Athletes is a natural partnership for us. The organization is for those that have passion to Live The High Performance Life and are inspired to be the best they can be while pushing beyond any perceived limits they may believe that they have in order to be successful in life, business and sport," said Alix Shutello, CEO and Publisher of Endurance Sports and Fitness Magazine (ES&F).
ES&F covers all types of topics related to performance training and race distances including the half marathon, marathon, ultra-marathon, and other endurance racing of all kinds including swimming, canoeing, stand-up paddling, adventure racing, triathlon and running.  The publication includes Coaches Corner, a nutrition column, commentary section, gear reviews and rotating features and athlete profiles covering race reports, philanthropy, eating best practices for endurance running, training, the mental aspects of fitness and endurance training.
In 2018 the magazine's motto is to increase awareness of publication and to continue to grow its advertising networks and reader base. The strength the magazine, Shutello says, is based on the building the conversation online in between issues. The combined audience reach of the ES&F and Executive Athletes will skyrocket to over 60,000 readers.
###
About Endurance Sports & Fitness Magazine (ES&F)
ES&F covers content on all aspects of endurance racing and training. Our stories discuss the mental aspects of training, nutrition, books, gear, race calendars and more. Our magazine offers more than just content; we also offer advertising, marketing and ad design services. We also have a prolific following on Facebook and LinkedIn. ES&F publishes 6 times a year. Issues are published in February, April, June, August, October and December. To learn more, visit www.EnduranceSportsandFitness.com.  In addition to building awareness, ES&F is also looking to raise seed money to add more reporters, columnists and photographers to the publishing team. To do this, ES&F started a GoFundMe campaign. To learn more about Endurance Sports and Fitness Magazine, visit www.EnduranceSportsandFitness.com. All past digital issues can be found on Titlestand.