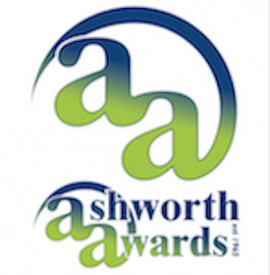 Ashworth Awards announces that Alicia Kaye, multiple IRONMAN 70.3 Champion, two-time Lifetime Series Champion and Toyota Triple Crown Champion will be partnering with Ashworth Awards in 2016 and 2017.
Ashworth Awards is the leading provider of awards and medallions in endurance sports including the Boston Marathon and IRONMAN triathlon. Ashworth Awards has always been associated with quality and this now extends to its partnership with one of America's finest female triathletes. Alicia dominated the Olympic distance world in 2013 and 2014 winning 17 races. Then she took that domination to IRONMAN 70.3 winning 5 events and finishing as the top American at the IRONMAN 70.3 World Championships 2015. In 2016, Alicia will take that short course speed to IRONMAN and that Ashworth Awards finisher's medal will have a bit more significance. Ashworth Awards has a deep relationship with endurance sport and this partnership confirms that they are fully vested in supporting the athletes who earn their medals.
"Partners such as Ashworth Awards make it possible for me to do the sport I love. Just as Ashworth Awards is paying it forward by supporting me, I want to encourage other athletes in their pursuit of excellence. Hopefully I will be there at the finish line to greet some of these finishers with their own Ashworth Awards medals this year!" says Alicia.
Kim Ashworth was recently quoted saying: "When my husband and I first met Alicia at the Island House Triathlon in the Bahamas we were truly impressed with her athletic ability and competitive spirit. Off the racecourse she was supportive to her fellow athletes and a wonderful person. She is definitely the type of athlete we look to support! We are very excited to partner with Alicia and be part of her success as she steps up to the IRONMAN distance for the 2016 and 2017 racing seasons!"
About Ashworth Awards
For over 50 years, Ashworth Awards has been helping race directors, event coordinators, coaches, industry leaders and many others with their recognition products and awards.
By providing the highest quality manufacturing and materials, unbeatable pricing, custom designs, and industry leading customer service they have created a seamless experience, assisting in recognizing their customer's event participants as well as acquiring the proper recognition and exposure that events deserve. For more information go to www.ashworthawards.com