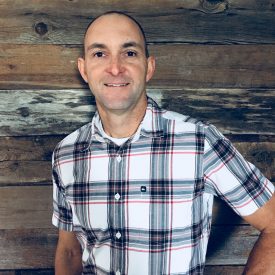 Montreal — Argon 18, the international high-end bicycle company announces the addition of Tim McCulley as USA Director of Sales & Strategies.  McCulley replaces Christian Lafrance, who takes the helm as Director of Business Development for Argon's new subsidiary, Notio Technologies.
The hire is timed with Argon 18's focused efforts to create a stronger on-ground sales team in the US, with firm goals to support its current dealer network and expand the brand's reach in America. McCulley joins Argon 18 with a strong sport-focused sales background and profound understanding of the outdoor retail market. McCulley comes to Argon 18 from 2XU apparel as held Director of Sales.
"My passion in sport and business begins with quality products that will enhance an athletes enjoyment and lead to a happier, healthier life.  I am honored and excited to be a part of Argon 18's team as they lead the way into the future through development and innovation," said McCulley.
"We are fully committed developing bikes of impeccable quality which has led us to be known as one of the world's top brands. I trust that Tim's knowledge and experience will help us strengthen our brand in the US market and continue our company's presence," explained Gervais Rioux, Founder and President of Argon 18 bikes.
"Tim's addition to the Argon 18 sales force is in-line with our strategy to better support and to get closer to our markets globally," said Claude LeBlond, Vice-President of Global Sales & Strategies. "Tim's decorum truly represents our brand value, and his experience and knowledge will greatly support the current growth of our company."
This latest staff addition comes just a short time after the brand showcased in growing number in the Ironman World Championships triathlon bike count and announcement of a partnership with the Cycling Canada.
"Argon 18 remains consistent in our growth across all three categories. In the sport of triathlon our numbers in the Kona bike count continue to increase year after year, a category we are fully committed to. In addition we continue our support at the World Tour level in cycling.  As a Canadian company, we are proud to be partnered with Cycling Canada on the track. Our balance across these categories is driven by our R&D and will continue to drive our company forward," Rioux added.
###
About Argon 18
Established in Montreal, Canada, since 1989, Argon 18 has built itself a strong reputation in the cycling world. Guided by Olympian and 3-time Canadian Champion Gervais Rioux, one of the most successful North-American racers of his generation, the manufacturing of all Argon 18 bikes is the result of a brilliant expertise. The sophisticated and inventive design of Argon 18 bikes is based on handling, aerodynamics, and human performance at its core, fully in line with the morphology of each cyclist. All Argon 18 bikes integrate cutting-edge technologies, and are designed and developed in Canada. Argon 18 bikes are now available around the world in more than 75 countries.
Source:
Kelly Reed
International Marketing and Communications  |  Argon 18
kelly@argon18bike.com