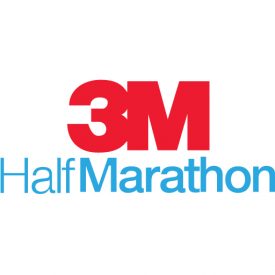 AUSTIN, TX, January 18, 2018 – High Five Events, one of the largest privately owned event production companies in the United States, is thrilled to announce Under Armour® as the presenting sponsor of the 3M Half Marathon, which takes place in Austin on January 21, 2018. The partnership will feature Under Armour's innovative performance products and highlight their brand's continued community involvement.
"The opportunity to make our mark on the renowned 3M Half Marathon is an exciting one," said Topher Gaylord, GM of Run at Under Armour. "Austin is one of the most active and vibrant running markets in the U.S. and we look forward to amplifying the experience for runners in 2018."
Under Armour, the originator of performance footwear, apparel, and equipment, will outfit participants and race volunteers with their HeatGear® shirts, provide participants with sack packs, and provide pacers with the gear they need to ensure participants hit their goal times. Additionally, Under Armour will outfit the 3M Half Marathon pace team with race kits and the newly-designed HOVR shoes.
"Having Under Armour as presenting sponsor is a great fit because thousands of participants push themselves at the 3M Half Marathon in pursuit of a PR ," said Jack Murray, co-owner of High Five Events. "Under Armour's commitment to runners and the sport of running will shine through on race day."
The 3M Half Marathon boasts one of the fastest 13.1-mile courses in the country and will celebrate its 24th year running in 2018. Runners will enjoy a point-to-point course with mostly downhill running that showcases some of Austin's finest locations. Starting in north Austin and finishing near the Texas State Capitol, runners will appreciate a 306' net elevation drop. Participants can register on the website.
About High Five Events: Beginning with the launch of a single triathlon in 2003, High Five Events has grown to become one of the largest privately owned event production companies in the United States. In addition to the events it owns and produces, the Austin, Texas-based company offers consulting and event production services to dozens of additional events each year. High Five Events is community-centric and has more than 100 years' combined experience organizing large events across different venue types in a variety of locations. Follow High Five Events on Twitter (@highfiveevents), Instagram (@highfiveevents), and Facebook (facebook.com/HighFiveEventsWorldWide/) for news and updates.
About Under Armour, Inc.: Under Armour, Inc., headquartered in Baltimore, Maryland is a leading innovator, marketer and distributor of branded performance athletic apparel, footwear and accessories. Designed to make all athletes better, the brand's innovative products are sold worldwide to consumers with active lifestyles. The company's Connected Fitness™ platform powers the world's largest digitally connected health and fitness community. For further information, please visit www.uabiz.com.